If in
Windows 10 an external USB drives

that the paths or drive name are not correct assigned. But,  don't panic, here is the solution!

Start the Windows 10 Disk Management and verify the drive letter assignment!

1. Run the Disk Management from the Windows 10 run dialog and command diskmgmt.msc

2. you can, if required, the assigning unassigned drive letter for each partition. (... see Image-1)

3. Or format a external drive (HDD, SSD, USB etc.) 

Info: A dynamic disk may become Offline on Windows-10 if it is intermittently unavailable or corrupted.




(Image-1) External drives and Paths under Windows 10!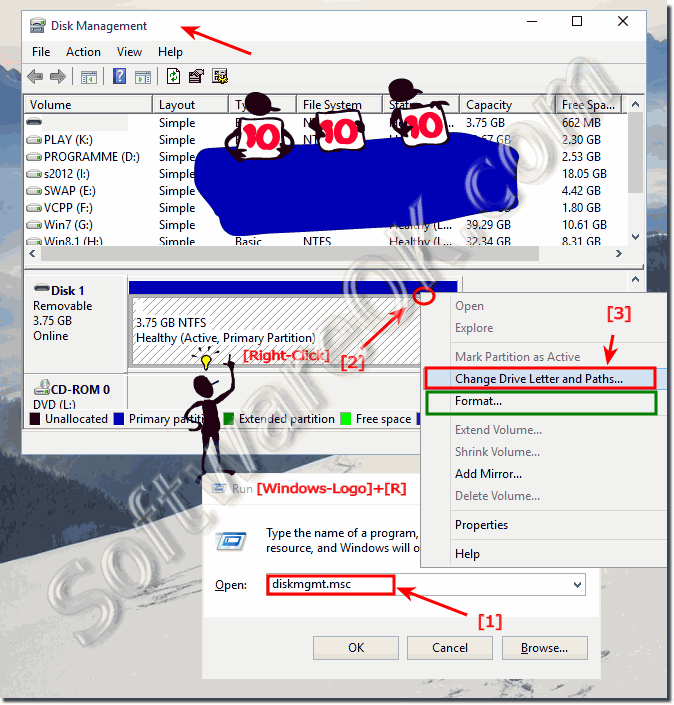 If the new disks appear as not initialized on Windows-10. Before you can use a disk, you must initialize it. If you start Windows-10 Disk Management after adding a disk, the Initialize Disk Wizard appears so you can initialize the disk.
FAQ 93: Updated on: 25 August 2023 12:23