Here is the solution how to display the dialog, to confirm the deletion in the new Windows 10, e.g. enable or disable!


This solution is also suitable for Windows 8.1, 8, and Windows 7.

Please simply use the command: shell:RecycleBinFolder via easily access from the Windows 10 run dialog!
Key shortcut [Windows + R] (... see Image-1 Arrow 1&2)

Now you can pretty easy, by a mouse right-click on an empty space in the Explorer view, open the properties of the  Recycle Bin in Windows-10! (... see Image-1 Arrow 3 & 4)

And enable the Show Dialog option to confirm the deletion (... see Image-1 Arrow 5 & 6)

Tip: At this point you can also use the user-defined size of the Recycle Bin set for all drives. Or take the option to delete files immediately (not Move to Trash). But the Deleting without Recycle Bin, is not recommended.



(Image-1) Recycle-Bin enable Confirm-Dialog in Windows 10!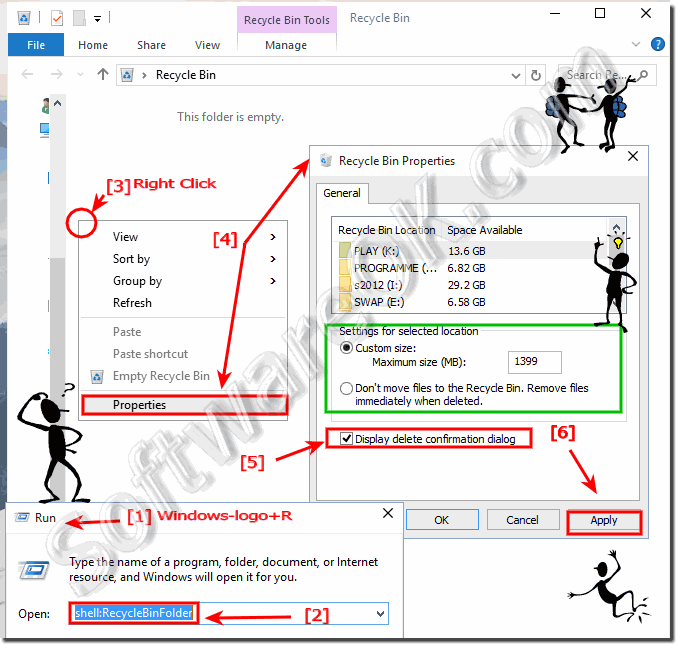 FAQ 66: Updated on: 25 September 2018 00:34