Under Windows 10, you can make
settings in Explorer under Extras Downloads

, how to handle file types before downloading files!


Content / Solution / Tips:



1.) Before Download, Download Folder always confirm!
1. Start the Internet Explorer and press the key combination CTRL + J, or via the menu Extras Downloads!

Tip: With the "Alt" key you can make the Internet Explorer main menu visible, if menu is hidden!

2. By right-clicking on the corresponding file, you can always confirm the option
"Always ask before opening this file type" (... see Image-1 Point 1 and 2)





(Image-1) Always confirm before download a file in Internet-Explorer!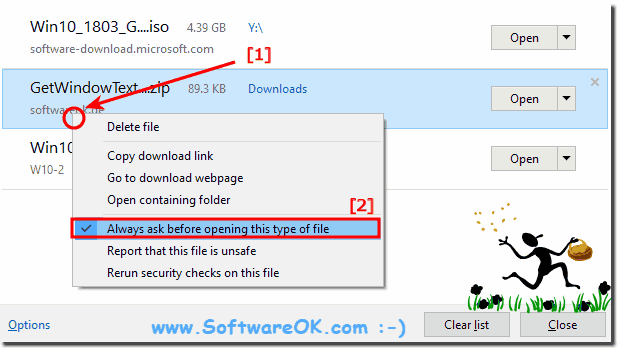 2.) Save as appears before download files in IE!
or Optional the default folder to use to save by selecting the option "Save" 


(Image-2) Save as before download and folder selection!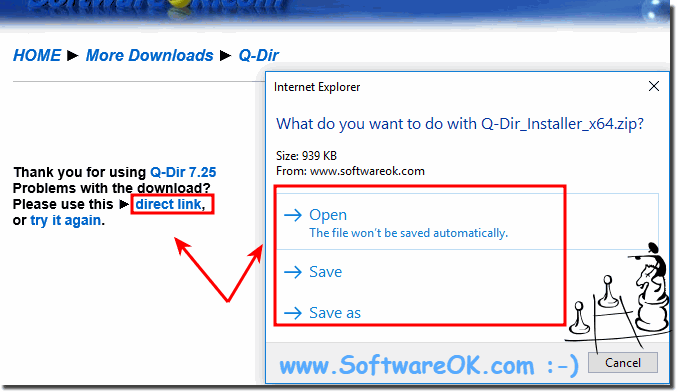 3.) Change default download folder in Internet Explorer!
(Image-3) Default Internet-Explorer download folder in Windows 10!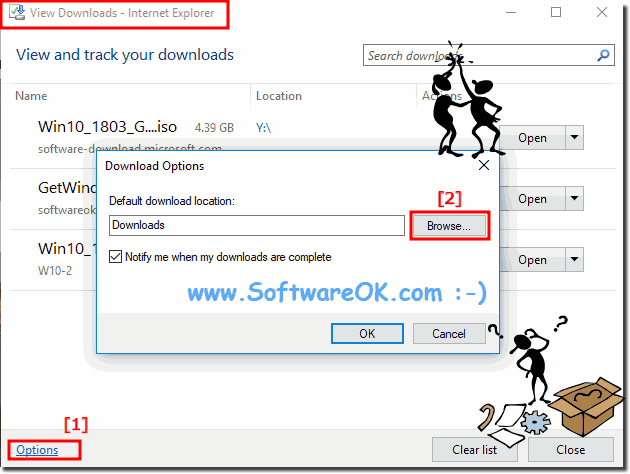 ......

4.) Change the system default download folder location!
By default, the Internet Explorer / Edge browser / Firefox / Chrome stores all downloaded files in the Downloads folder in the profile folder of the current user, ie in the "C:\Users\username\Downloads" directory . The Edge settings do not specify an option to change or customize this folder location. That is a big problem. Almost all web browsers like Mozilla Firefox, Google Chrome, Opera, and even Internet Explorer provide options to change the location of the download.

Here is the solution:





Info:

You do not have to worry, because Microsoft gives users options to change the location for downloads and how to handle the file before downloading. Not just in the edge browser. The options are open and are also available in the Internet Explorer, here are simple ways to change the location of the folder in any desired folder and customize the download behavior.





FAQ 235: Updated on: 25 August 2023 14:12