The solution is simple to find the Default wallpapers folder in Windows 10 / 11 and Windows 8.1!


Content:


1.) The Background Images folder in Windows 10 / 11! 
If you want to copy the Windows 10 or 11 wallpaper images desktop background to another Windows PC.
The Desktop Background Images are located in the folder (directory):

%windir%/Web/Wallpaper
 or 
C:\Windows \Web\Wallpaper
.
This is useful when you want to use the Windows 10 or 11 wallpapers for another computer.
You don't need to download the Windows Wallpaper again.

(Image-1) The folder for Desktop Wallpaper in Windows 10!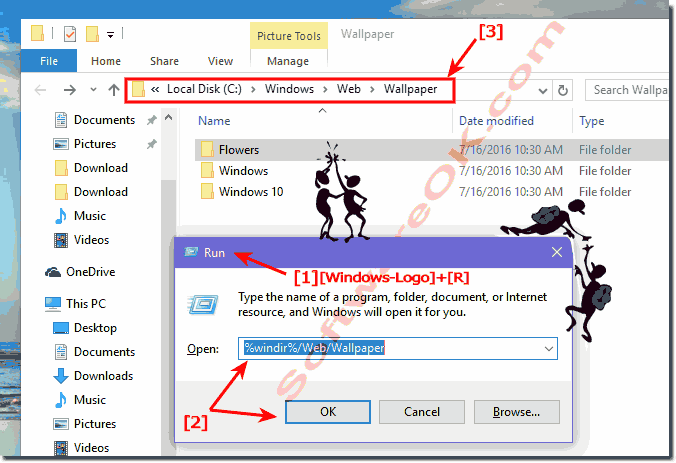 Every new version of Windows, including every new Windows 11 / 10, introduces beautiful new wallpapers. Users can select one of these images as a desktop wallpaper from the Personalize menu. What if you want to use these images on another device, such as an iPad or an older version of Windows? The full resolution image files are actually available on your PC, you just need to know where to look. 



2.) More information about Windows Desktop!
FAQ 199: Updated on: 25 August 2023 14:04