When you want to see Personal Files Folder in Windows 10 / 11 for current and / or of all users for example to make a backup to an USB Stick or HDD.

Quite practical, for example, to make a backup on an USB stick, or hard drive so that the data is not completely lost at a Windows system crash! 


1.) The My Documents Folder / Directory Path! 
The default folder path location current user is shell:UsersFilesFolder to open all User Profiles Data please use the command shell:UserProfiles

Please start the MS - Explorer in Windows 10, for example via keyboard shortcut Windows-Logo + E and enter in the Address-Bar (Alt + D) the address shell:UsersFilesFolder and for all use shell:UserProfiles!

See also:
The Windows libraries ► Standard User to Guest-Account ► Login to windows without live id 



(Image-1) Open Personal Files Folder in Windows 10!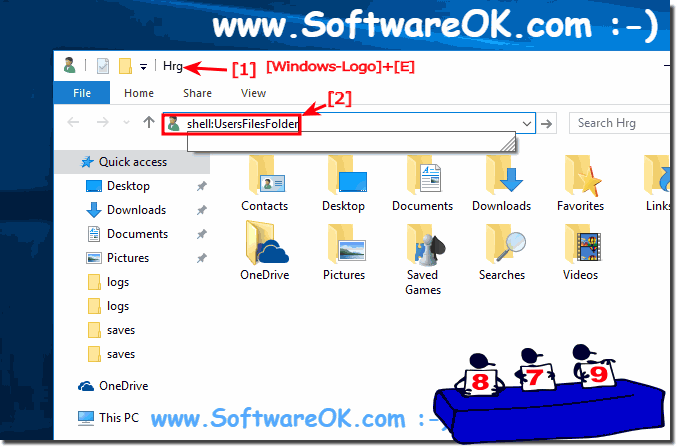 2.) The Personal Documents folder of all users! 

C:\users
or the command
shell:UserProfiles
, here you can see all user folders and modify them, add data, copy and delete. In order to have full access to all folders you need of course
full administrator rights
.  
For example, a standard Windows 10 user, cannot delete files from the administrator or add files and folders. However, the user with administrator rights can perform all file operations in all user folders.
(Image-2) All User Personal Files Folder in Windows 10!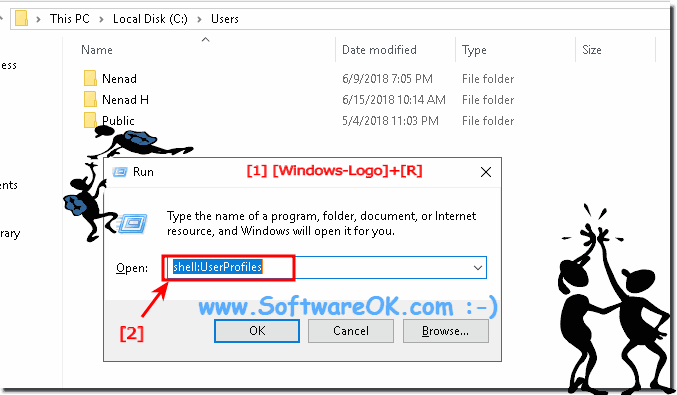 This short, and smart example is also suitable for Windows 11, 10 , 8.1, 8, 7: Pro, Home, Enterprise, Basic, Premium, Professional, Starter, Ultimate, Windows-Server 2019, 2016, 2012, and is therefore quite universal under Microsoft (c ) Windows operating systems.

3.) ... Activate / Show Personal Documents on windows 10 Desktop!
1. You can open the window 
Desktop Icons Settings
 via 
Windows-10 Run
Windows+R
2. And command 
desk.cpl ,,5
.  
3. Enable the Personal Documents on windows 10 Desktop
(Image-3) Personal Files Folder on the Windows 10 Desktop!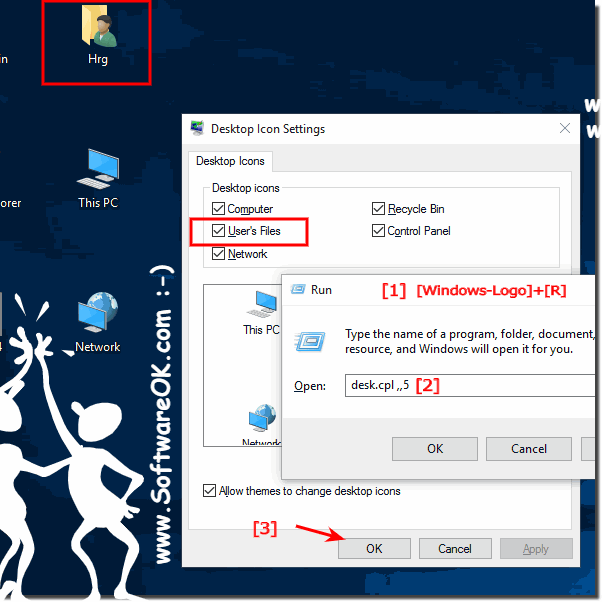 FAQ 112: Updated on: 25 August 2023 12:28