There are always wrong messages (false messages) about Virus and Trojans, from Windows Defender or other Anti Virus Software!


A new virus can not be detected, better said only then, if it has spread on many computers.

The protection is only guaranteed to 99,9% And 0,1% are open.


Before I upload the software I test it Always on VirusTotal with over

50 virus scanners

!

You can see the virus scan results on the download page of the program, for example in ... Download of WinScan2PDF!



Even if the protection is not 100% anyway, the protection is very important!





 

IMPORTANT:

Inform your

antivirus software vendor

about the error message so the vendor can improve your software! They will be grateful to you!





(Image-1) Example scan of Q-Dir on Virustotal!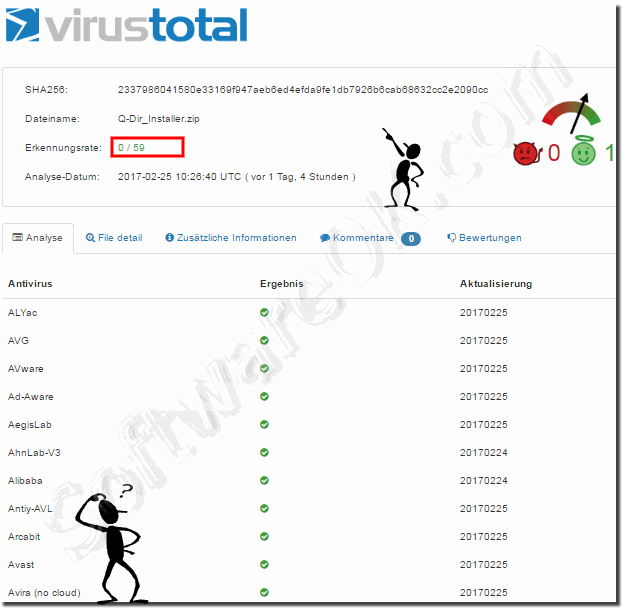 see also: ... How to Report Malware or False Positives to Multiple Antivirus Vendors!

FAQ 7: Updated on: 13 October 2020 09:35