As default the keyboard shortcut Windows + R is provided for Run Command, but can be changed at any time!


If you want to change this, press the button ► Options ► Hot-Key and change the keyboard shortcut.
(... see picture 1 arrow 1 to 3)

Please always use ... the current version of Run-Command!



(Image-1) Keyboard shortcut Windows-R, in Run Command!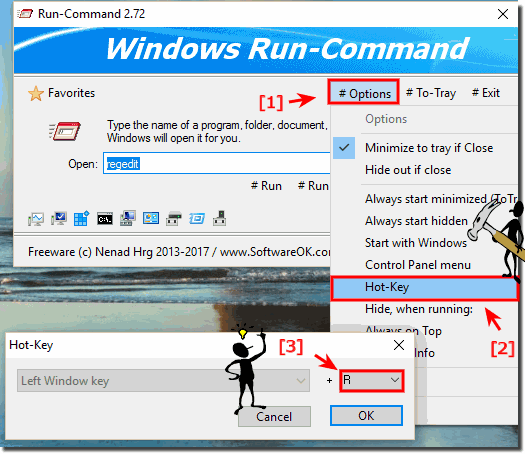 FAQ 7: Updated on: March 22th 2017 15:07