Here is the solution how to keep selected object in Explorer View, at back and forward navigation this solution is for Windows 10, 8.1, 7!



Please click in the main, the menu item Extras ► List-View  ► Save selected objects 
Then it should work ;).

Optional select / activate the option: Mark source when go up level 
Automatically highlight the original folder upon navigating backwards.

See also: filter the Files in Q-dir || a single tree that can be used for all panes || Q-Dir and new and old Tree-View

Please always use the latest version of ... The Windows Filemanager Q-Dir!


(Image-1) Keep selected files at forward and back navigation!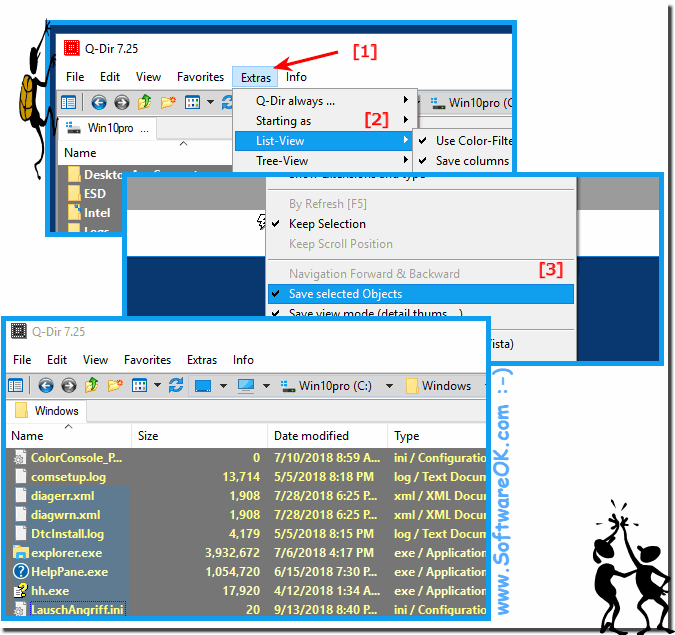 Info:

As you can see above in Windows 10 shot screenshot, this option allows you to mark the selected folder and files during navigation and continue to be marked. In Windows XP, this was standard in File Explorer, now in Win 10. However, you can easily use this solution on earlier versions of Microsoft's Windows operating systems, whether it's a Windows desktop, tablet, Surface Pro / Go, or even a server operating system. It's sometimes useful to unmark the selected folder and files while doing so the navigation forwards and backwards remain marked.



FAQ 11: Updated on: 10 December 2018 02:26