File folder time change via drag & drop, you can adjust various options when you add the files and folders in the file time change list!


If you add in Windows files via drag & drop to NewFileTime!

Please click dropdown-button 'Add the files via drag & drop' in NewFileTime that you choose:
(... see Image-1 Arrow-1)

1. Including Subfolders, all subfolders are included.
2. Add files when drag & drop files to be added to the list.
3. Add folders, if you want to also change the folder time!



(Image-1) Add all files and folders to change the file and folder time!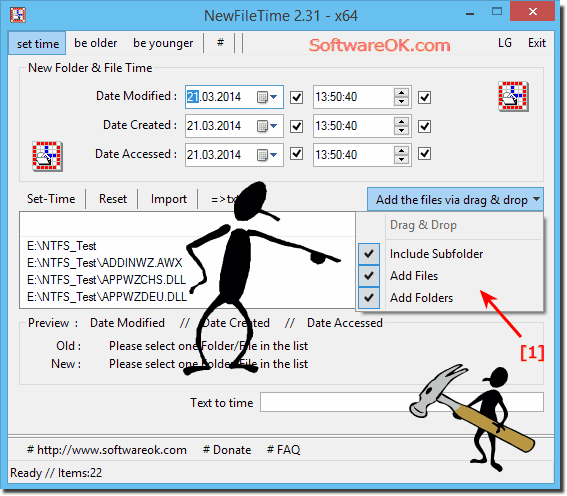 FAQ 4: Updated on: March 21th 2014 13:54