Is a graphical image used to activate or control certain elements in a graphical user interface.
To be precise, it shows where your mouse will or should take the next action, for example opening a program or dragging a file to another location.

The mouse pointer follows the path of the user's hand when they move their mouse.

The picture shows a simple example of how a mouse pointer can look.
( ... see image-1 point 1 )

A mouse pointer is often referred to as a mouse arrow or mouse cursor, which is not quite right!
See also: ►  Aero?  ►  VHD, what is this file?  ►  What is a taskbar?



(Image-1) A mouse pointer example list!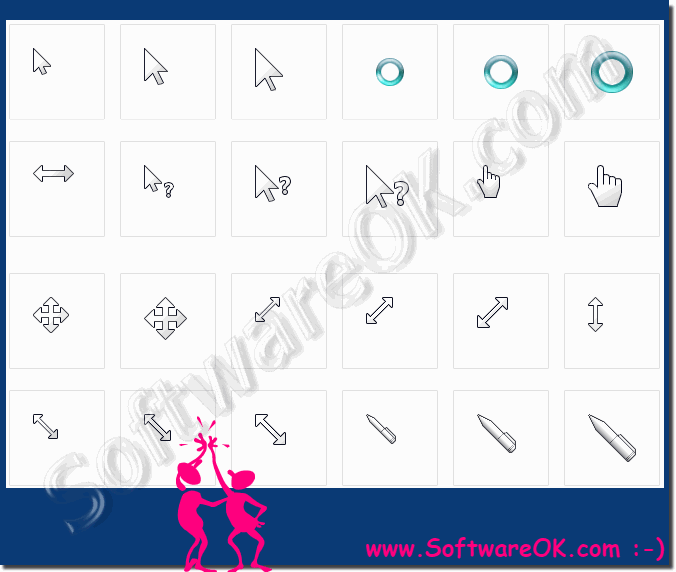 FAQ 90: Updated on: 24 May 2020 14:13