Background programs are programs that sometimes do more or less important tasks unnoticed without a Window on MS Windows!



It is the same with all computers, tablets, smartphones and also with new TVs, for example with Android, or Smart TV. 

The most important background programs are those that ensure that certain devices that are connected to the respective device function properly. For TVs, for example, it is the keyboard, remote control. For computers as an example the printer, plotter , scanner, mouse keyboard etc. ....

The background programs are important!
The background programs are therefore very important to be able to use the respective device at all, it would be very difficult to work on the computer or smartphone without the background program, which is responsible for the graphic display on the screen.

Windows background services / programs!
Microsoft Windows users can also view and customize which services are loaded each time! On Windows start the Task Manager, Windows + Shift + ESC and clicking the Services

tab

!


(... see Image-1 Point 1 to 4)



(Image-1) The background programs on Windows!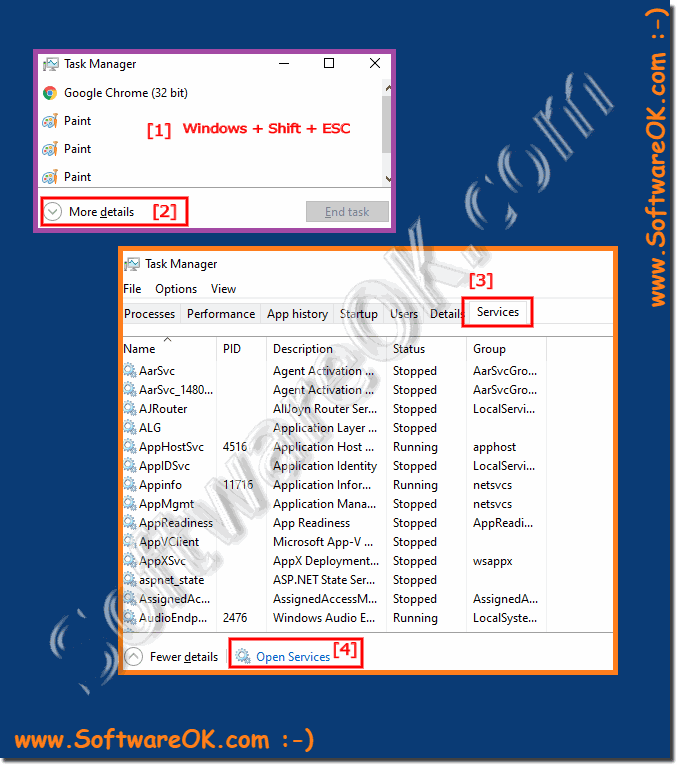 FAQ 86: Updated on: 2 September 2023 08:01