The term system properties are overwhelming many computer users, it is simply explained!



Content:



1.) What are system properties?
System Properties is a feature in Windows and other operating systems that provides basic overview of your computer. System Properties allows the user to view many system settings to know if their computer has the necessary system properties, for example, to connect specific devices to that computer. Or if there is enough memory available to run certain programs. 
In some games it is also necessary to know if the graphics card has certain characteristics to play the game before buying the game. 
2.) How do i open the system properties under Windows?
A simple example of what the Windows system properties window looks like and how to open it quickly.
Windows + R   keyboard shortcut and command:  control system and you can see a lot of system features. 
Tip: To start the device manager, use the command: hdwwiz.cpl! 
(Image-1) System properties and System features!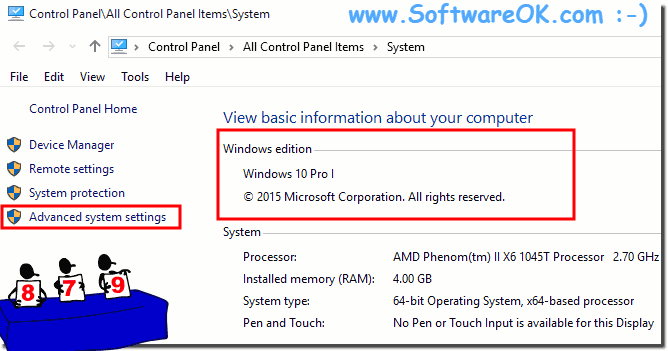 FAQ 66: Updated on: 29 September 2018 17:35