A mainboard, often referred to as a motherboard, is the main circuit board of any PC, MAC PC, smartphone..etc! 


The motherboard is what is known as a printed circuit board and is the basis of the computer. This is responsible for the power supply of the individual components ( CPU, GPU, ... ) and enables communication between the CPU, RAM and all other hardware or components.

Contents:



1.) The mainboard as a sketch!
Here you can see a small sketch of a mainboard:




(Image-1) A mainboard!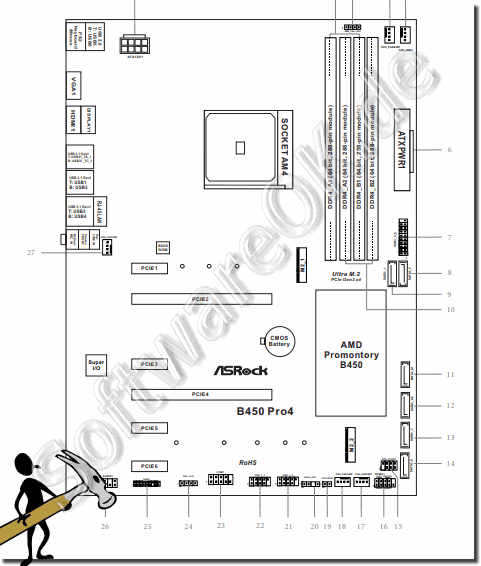 2.) An example of a PC mainboard!
Each motherboard is designed to work with specific hardware, so they may not work with every processor and memory type. However, hard drives whether SSD / HD are mostly universal and work with almost every mainboard, regardless of type or brand!

See also ►►  Is DDR5 faster than DDR4?  ►►  Difference CPU, FPU, GPU ?

The slots, ports, and connectors on a motherboard may be color-coded to identify the type of slot, port, or connector.




(Image-2) A mainboard as an example!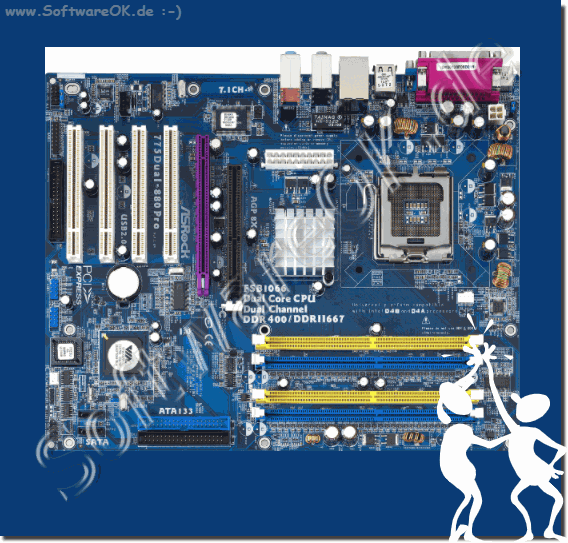 FAQ 311: Updated on: 10 September 2022 06:08