There are two shift keys on the keyboard, one on the right and one on the left, this is often referred to as the shift key or up key and is used to switch to upper case!


Here in the picture you can see both ( .. see Image-1 ), the shift key is also used to enter special characters, exclamation marks, question marks, etc.!   


See also: ►  Differences between the right and left shift keys?



(Image-1) The Shift key on the keyboard!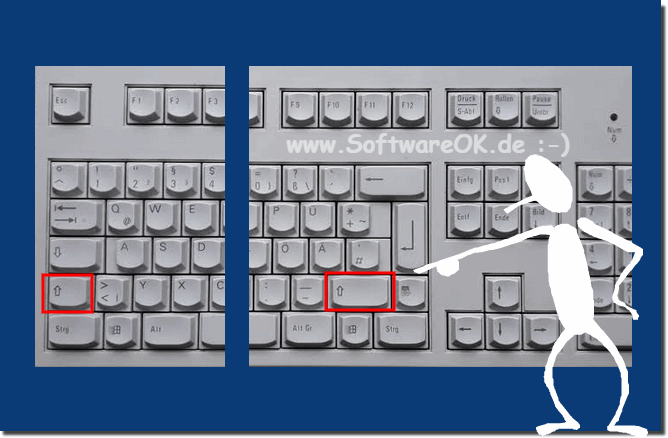 FAQ 257: Updated on: 13 June 2022 19:11