Converting is a very often used process; it is converting from one format to another!



Content:



1.) Understand converting!
Best with a simple example from the converter! 

If you  save a plain text file in the other format in the free writing program , it is converting too!

(... see Image-1 Point 1 to 5)




(Image-1) Convert a text file to RTF, ODT, DOCX, ....!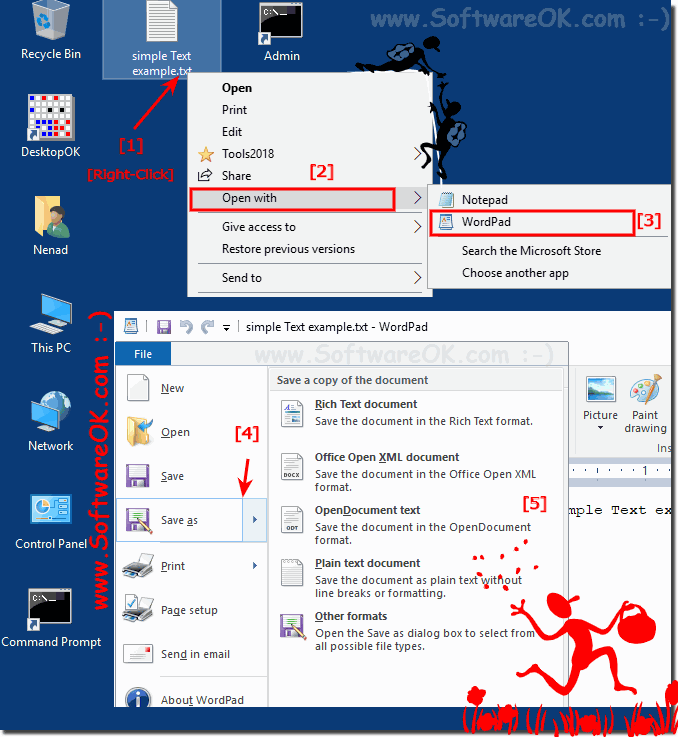 2.) What should I watch out for when converting?

The goal of data conversion is to get all the data and as much embedded information as possible. This is only possible if the target format supports the same functions and data structures that are available in the source file. Converting a word processing document to a plain text file will inevitably result in the loss of formatting information!



3.) More information about converting!

Data conversions can be as simple as converting a text file from one character encoding system to another. or more complex, such as converting Office file formats or converting image formats, audio file formats, video formats, ... etc.






FAQ 231: Updated on: 26 September 2021 14:39