Access rights are the rights of an individual user or a computer application to read, write, change, delete or otherwise access a computer file.


Content:


1.) The access rights!
For example, people with
administrative
or user rights can generally modify the computer or its files in any way, by creating
accounts for other users
, or downloading and installing applications from them on a computer or network.
The administrator
usually has a
login and password
that are not available to other employees in the company. Employees with only basic user rights have greater restrictions on accessing and changing files and computer settings and applications. The level of access rights often depends on the position of the user or his supervisory role in the company. Managers usually have more privileges.
(Image-2) Without access rights, typical error message access denied!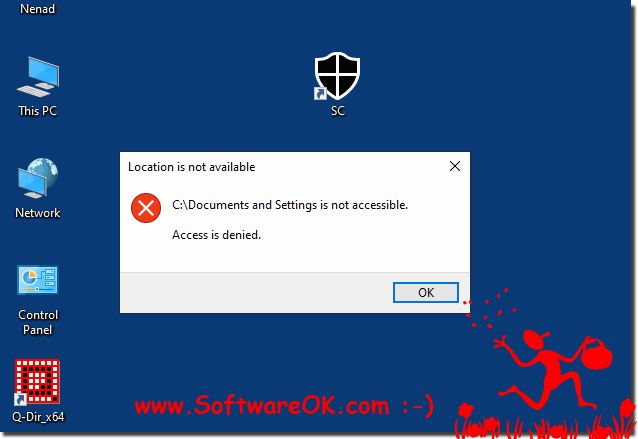 2.) Access rights explained technically and understandably!

Access rights are rules that determine who can access certain resources or information in a computer system and how they can be used. These rights are a central part of the security and management of computers and networks. Here is a technical and understandable explanation:

Technical explanation:

Access rights are usually implemented in the form of permissions or ACLs (Access Control Lists). Every file, folder, or system object has an ACL that determines which users or groups can access, modify, or delete the object. The ACL contains a list of users or groups and their permissions, typically set in the following ways:

Read: Allows a user to read the contents of an object without modifying it.

Write: Allows a user to change or update the contents of an object.

Run/View: Allows a user to run an executable program or view the contents of an object if it is a program or file.

Delete: Allows a user to remove or delete an object.

Understandable explanation:

Think about access rights like keys and locks on doors. A computer or network has many doors (objects such as files, folders, settings, etc.), and these doors can be opened by different people. Access rights are like the locks on these doors, and each user has one or more keys that fit specific doors.

Read permission: If you have read permission, this means you can look through the door and see the contents, but you cannot change anything. It's like you're looking through a window.

Write permission: If you have write permission, you can open the door and change, add, or remove things, as if you could enter a room and rearrange things.

Execution Right: This is like the right to walk through the door and enter the room. You can run programs or see things in space.

Delete Rights: This allows you to open the door and completely empty or delete the room as if you were taking everything out.

Access rights ensure that only those who have the correct keys (permissions) can access the resources. This helps ensure the security and integrity of information and data in a computer system.


FAQ 203: Updated on: 8 November 2023 08:03