Suitable for this is the free tool, or the small Linux operating system, which can start from USB or CD (Linux emergency CD).


It has not only a partitioner, but also other hard disk tools such as Partition Image, CloneZilla, TestDisk, fdisk, sfdisk, dd, ddrescue etc, and includes file manager and web browser.

"Parted Magic" supports file systems: ext2, ext3, ext4, fat16, fat32, hfs, hfs +, jfs, linux-swap, ntfs, reiserfs, reiser4, and xfs.

Simply burn the ISO file and boot the PC from the CD in "[1] Default Mode".

If "Parted Magic" has been loaded, start it in the "Partition Editor" and then format, copy, move or reduce the corresponding partition. (... see Image-1) and (... see Image-2)

You can also test the whole thing in advance and gain experience, as this also works in Microsoft (s) Virtual PC 
or Oracel-Virtual-Box!

... The download page of Parted Magic
or ... The download page 2 of Parted Magic

But,  be careful! These actions already require the knowledge of an advanced user.



(Image-1) Format and partition the HDD or SSD without Windows!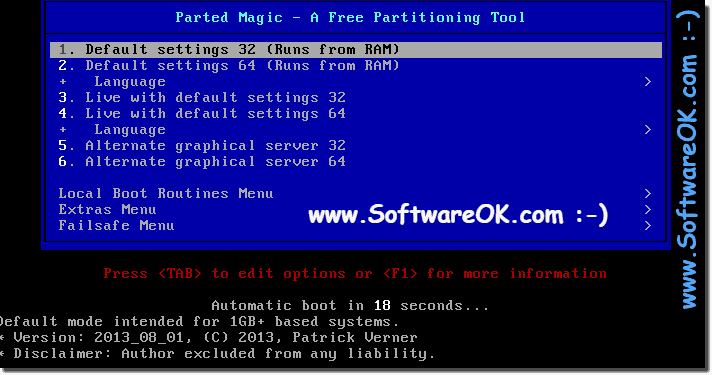 (Image-2) Without Windows Format your HDD or SSD!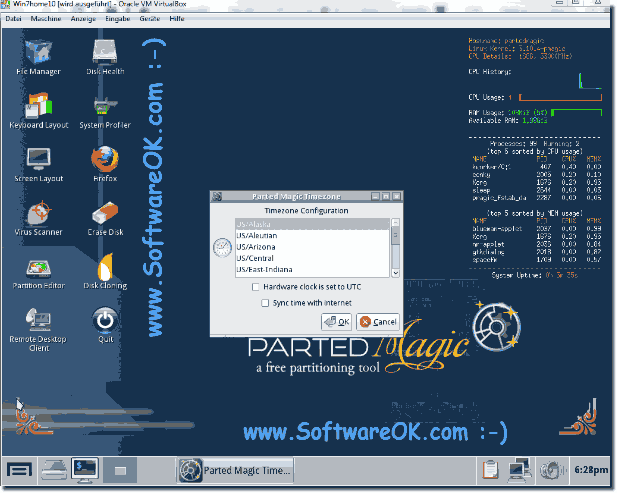 FAQ 5: Updated on: April 18th 2018 10:17