When you try to run Re-run Assessment, a command line window flashes quickly and closes. 
1. Please Start ExprenceIndexOK open the Performance-Folder! (... see Image-1 Point 1) 

2. Clear the Folder (Delete all Files) (... see Image-2)


Tip: Or create a subfolder and move it to this 

folder

! 

3. Re-Run Again



In 100% of cases, the index of performance re-evaluation works, the error is like in MS Surface Pro and also in the Windows 10 tablets, but that's not so bad if you know how to proceed! 

PS: A really rare phenomenon. 





(Image-1) The Experience Index Files-Folder!





OK clear the Exprence Index Folder/Directory on Windows 10 / 8.1 / Seven. That is it!




(Image-2) Clear the Windows Exerience folder!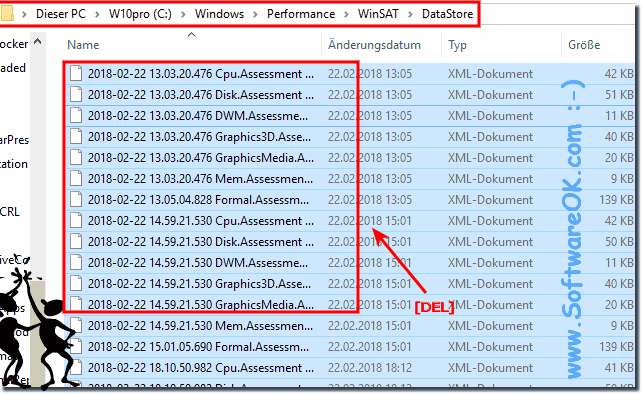 FAQ 4: Updated on: 18 July 2018 18:38