There are systems where don't sleep hang on Windows 10 or 11 x64 after a while!


Possibly use on the relevant Windows 10 x64 and the DontSleep x32 version!

 

Both are functionally equivalent, but on some systems the x32 is strangely more stable than the x64, even if the OS is a Windows x64! 

1. Just download the x32 version

... Download DontSleep

! (

... see image-1 point 1

)

2. You can

see

whether it is x64 or x32 in the title bar (

... see image-1 point 2 and 3

)

the x64 version is indicated by x64 in the title bar to recognize!

(Image-1) Unfortunately, Don't Sleep hangs up in Windows 10 after a while!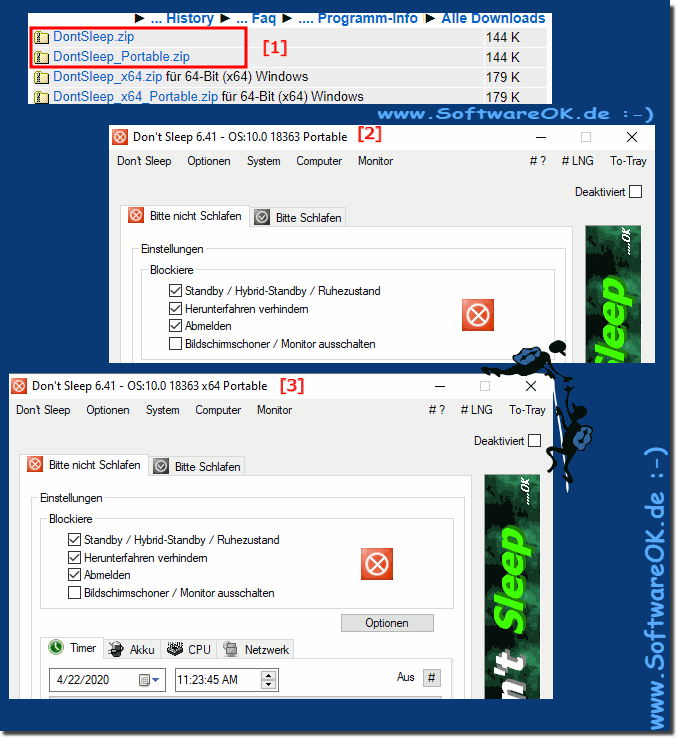 FAQ 19: Updated on: 23 May 2022 15:10