At DesktopOK 1.71 it is possible to save the DesktopOK settings a
nd Desktop Icons Layout in The Windows Registry

! 


Similarly, one can now optionally rename the DesktopOK.exe to

DesktopOK_reg.exe

. Thus, the Iconlayout and the settings are stored in the registry.
Under : "HKCU/Software/SoftwareOK.de/DesktopOK".

Since there were reports by user, about save problems in Windows 7 is available at this time as an alternative.

Please always use ... the latest version of DesktopOK. 



(Image-1) DesktopOK save the settings in Windows Registry!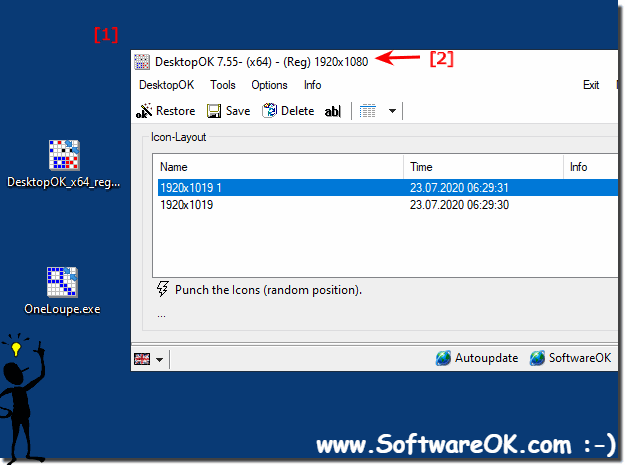 FAQ 7: Updated on: 28 August 2023 08:32