You can set this Option in DesktopOK, from DesktopOK Ver. 1.73,
so that the program always starts minimized in the notification are

a (To-tray), (... see Image-1) .


See also: Do you want to restore the icons on Windows start? |&| maximize the number of windows desktop icon !

Please always use ... the latest version of DesktopOK. 



(Image-1) Always start minimized in the Taskbar Tray!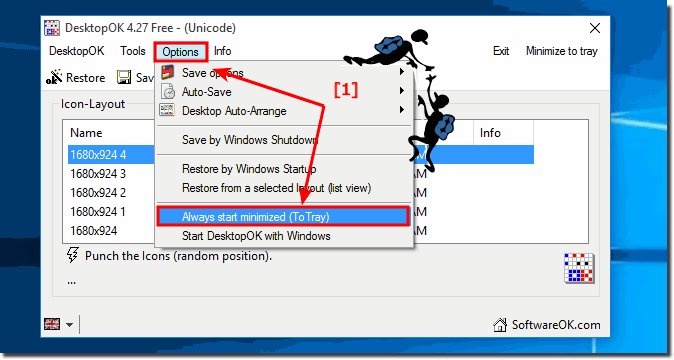 Always start the notification area for DOK on: Windows 11, 10 , 8.1, 8, 7: Pro, Home, Enterprise, Basic, Premium, Professional, Starter, Ultimate, Windows-Server 2019, 2016, 2012



FAQ 17: Updated on: 8 July 2021 16:42