You can use from the DesktopOK version 4.14 wildcards for the save options in the user-defined text on Windows 11, 10, ... and MS Server!
%WA%		Work area as name
%RS%		Screen resolution as name
%VD%		Virtual Desktop (Multi-Screen)
%USER%	User Name
%HOST%	Computer Name
%OS%		OS-Version Nr.



For Example:

%OS% Your-Text %VD%


Result: 6.1 Your-Text %1980x1080%



(Image-1) save options and custom text wildcards!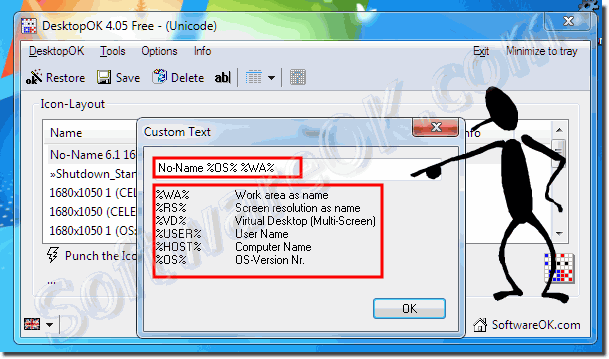 FAQ 12: Updated on: 10 July 2021 12:32