A legitimate question about the difference between turn off, turn on and restart (reboot) on the mobile phone or smart phones!


Of course, everyone knows that brings power off on the smart phone to silence and that when you restart the smartphone operating system is shut down and turn on.

However, many mobile phone users use the restart too rare in the belief that turning off and on is the same. But that's not quite so.

Because only when you restart the smart phone is it a completely shut down, the memory is cleared, all APPs are turn off and restarted. This is especially so when the mobile phone or smart phone, Quick Start is enabled.

So quiet times to restart!
See also: ... difference between power off/on and restart (reboot)!

To open the selection panel, please press on your mobile phone e.g. smartphone the right button and hold for 2 to 3 seconds, this depending on the smartphone model and installed android OS. Then menu appears (see Figure-1 ... Arrow 1)



(Image-1) power off/on and restart of the android smart phone!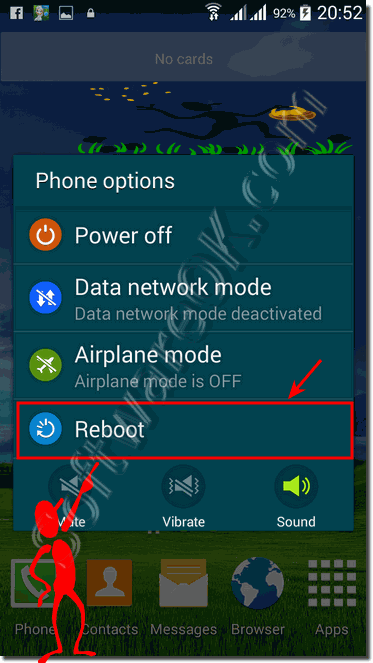 FAQ 6: Updated on: March 28th 2015 21:57