It is easy to install additional language packs under Windows 10,11, ... here is the solution how to proceed!
Content / Solution / Tips:
1.) After installing and changing the language!
 You can no longer open the language settings under Windows 10
using
the old Windows 10 command 
control.exe /name Microsoft.Language
.
But now it is even easier and more elegant!
Simply use the keyboard shortcut
Windows-Logo + I
and type in the language, type in the name and click
"Change language and keyboard"
! 
Add button to add languages!
It is now quite easy to install more language packs in your Windows 

To remove one of the Windows 10 & 11 languages!
Simply mark the appropriate language and press
"Remove"
button.
Or change the language: (
... see Image-1 Point 1 to 4
)
(Image-1) Windows 10 additional language!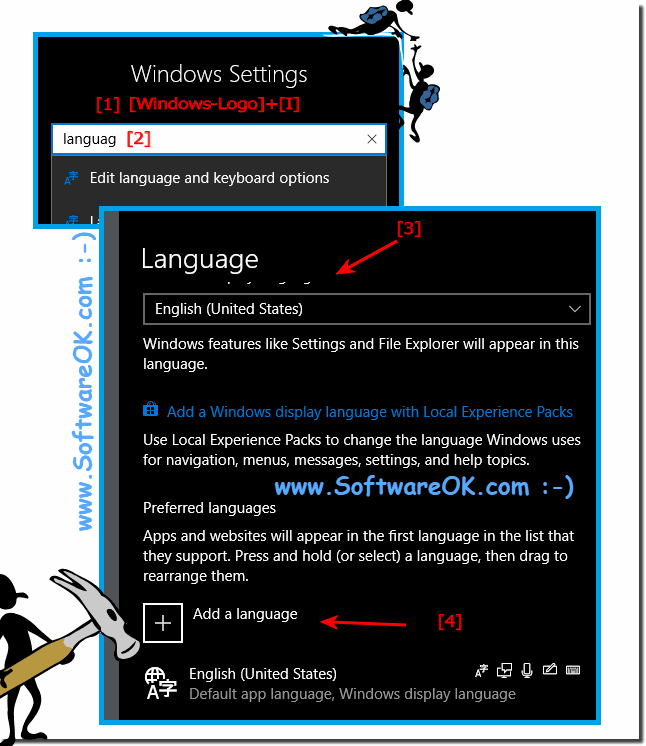 Info:
Just classical multilingual Windows Desktop users have a need to use multiple languages ​​under MS OS and are happy about the ability to change the language, as well as on the Samsung phones under Google's Android, or Appel's iPod and MAC OS you have on the do not give up all fun. By the way, it is an easy way to reload the language packs under Windows 10/11!



2.) What should I watch out for the language packages under Windows 10/11?
Not all terms are displayed in the non-predefined system language, but to 98%, which is generally sufficient, but who wants 100% language, must install the full German, or English version of Windows 10. But this is also possible with the same license key (-key, -MS-product-ID). 
(Image-2) New additional language packs for Windows 10!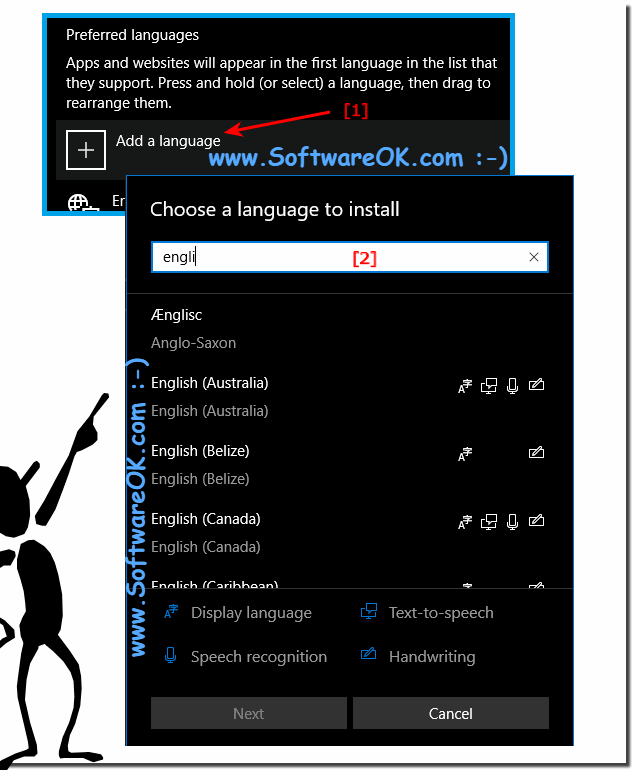 Info:
The language package solution, or instruction is written not only for Windows 10 and 11 desktop PCs, even though the sample images have been made for reloading the language packs under Windows 10 0r 11 Pro Desktop System. You can apply this example as a solution to the language packs problem without any problem, even on other versions of Microsoft's Windows 10/11 operating systems, and language packs are the same whether you use the language pack on a native Windows desktop computer or on a tablet PC. PC, Surface Pro / Go, or even as an administrator on a server in the server room, it has been tested on all Windows 10 systems and successfully
verified
.