It is easy to turn off or disable the message "The computer was protected by Windows"!
User Account Control is an important component of the 
Windows 10 security system
.
This way, the applications running in the windows can prevent your system from making unwanted changes.
Whenever software is run in a system and an attempt is made to make changes in the system, a window / dialog box is displayed, which is essentially a user account control.
It notifies the Windows user of the changes and whether they
want to apply
the changes to their system or not.
The solution: To open "User Account Control Settings" and change!


1. Press the key combination [Windows+Logo] [R]

2. enter this text: UserAccountControlSettings.exe and press [ENTER]

3. And change the  settings to LOW (Newer Notify)





(Image-1) The computer was protected by Windows turn it off (deactivate)!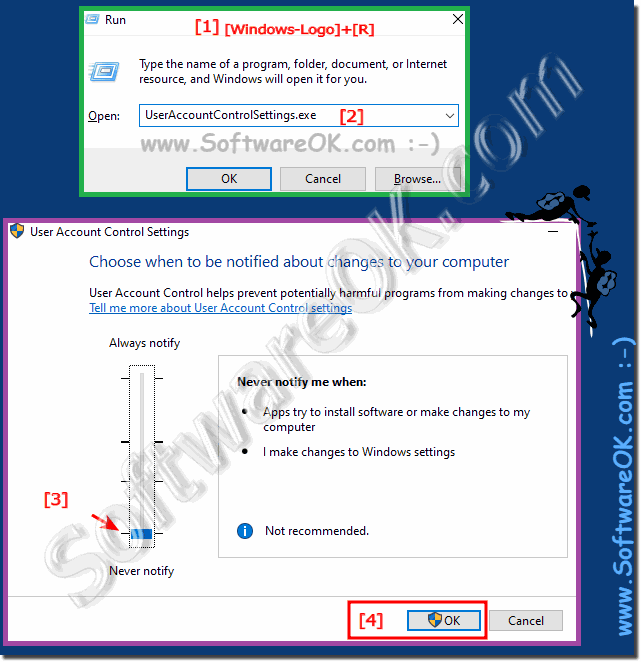 Info:
User Account Control was introduced in Windows Server.
The idea behind this was to offer users an additional level of system security.
This creates multiple prompts asking for permission each time an application tries to make changes to a system or when a user wants to install new software.
Prompts are also displayed when a user tries to make changes in an application.
The most important change to the user account control in Windows 8 is the innovative setting of the user account control in the settings for the user account control to "never notify".
User Account Control is not completely disabled as in Windows 7!