Yes, the duration column in Windows 11 or 10, the question 2020, what's going on, is there no video duration, or audio duration!
Nobody can say for sure, there are probably two reasons that you no longer exist.
First, MS had many problems with the duration column in XP
The problem is that the duration is actually part of the metadata in these files. This means that you can enter any value for the duration.
The other problem is of a general nature
The duration field is omitted for many formats because the translation is difficult. Many languages ​​do not have their own word, which means "duration". They only use "length", which led to great confusion among these users!
The new "duration column" is now the "length column"
From the tip: ►►
total playing time, total playing length from the folder
! 
(Image-1) Total length of the media in an Explorer column under Windows 10, 8.1!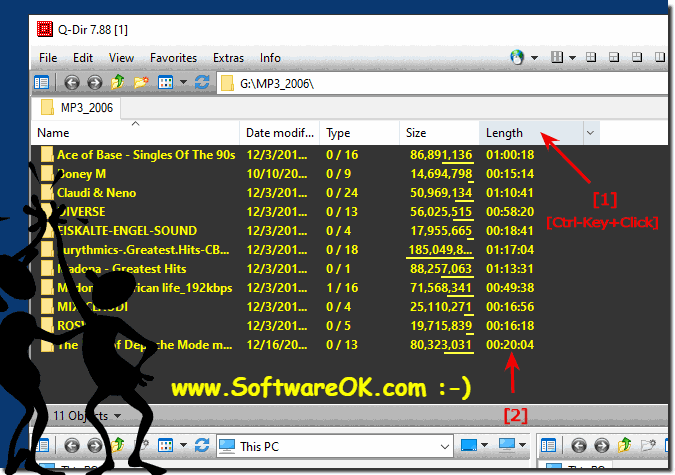 This option can be very time intensive, to deactivate Ctrl + left mouse click on the "Length" column repeat. It is only valid for the tab in which it was activated!