On some Windows computers after update the fonts in the file explorer are partly displayed wrong, the solution is simple!
1.) The File Explorer Fonts Error!
The error is corrected by a correct restart, especially with activated idle state this is rarely executed. 
If it does not help, it can also help if you can restore the default system fonts on Windows. 
Press the key combination Windows + R and enter the command 
control.exe /name Microsoft.Fonts or shell:fonts
(Image-1) Font in File Explorer is not displayed correctly!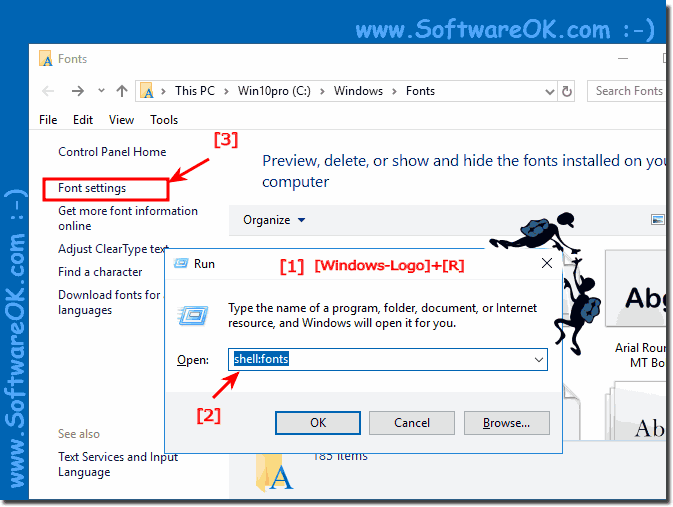 Now simply restore font settings and default settings for the font 
You can choose which Windows fonts to display in the programs and applications and how to install the fonts on the Windows computer. 
(Image-2) Reset Font to default on Windows-10!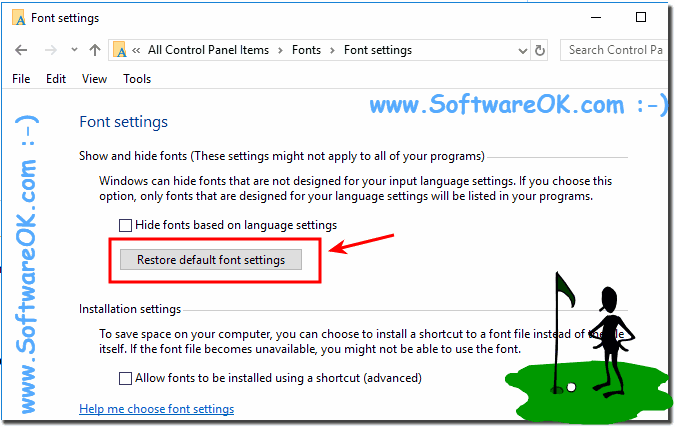 2.) More information about fonts and fonts folder in Windows 11/10!
Many Windows users install additional fonts on their operating system. Sometimes it is necessary to create a document with a specific font, 
or when processing photos
. 
Here's the solution, how to completely remove fonts in Windows 10 so that they are uninstalled and do not burden the computer unnecessarily. 
Sometimes fonts disappear or are not uninstalled correctly by the program. Which also means that the operating system is simply garbage.