Well, you can also get the text with the help of readout tools, or you can use them to copy Windows error messages!
There are times when we may want to click on an application's window and copy text from the interface. Except sometimes it may not be possible because the text may not be selectable.
Content:
1.) Download the free text readout tool for Windows directly!
GetWindowText is freeware and even portable software that can capture text from the windows of other applications. Other than that, it's not OCR software, but it's handy because GetWindowText can get text that can't be clicked in dialog boxes
(Image-1) Free text reading tool for Windows!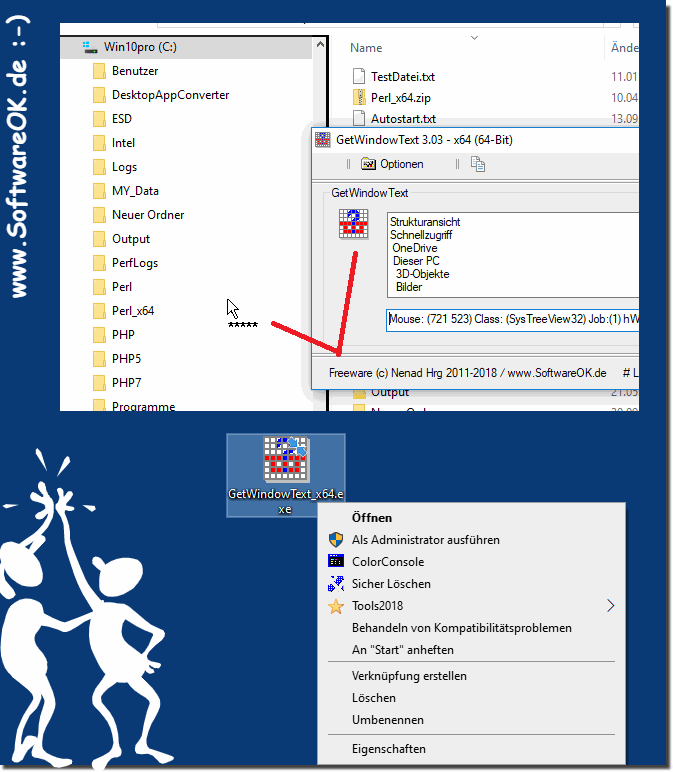 2.) Using GetWindowText to capture text
The application has a very minimalistic interface with a large text field in the middle, a button on the left and three more at the top of the window. The text field in the program tells you what to do. Click the button next to it (with a? Symbol) and drag it into the window you want to copy the text from.
The content under the position of the mouse should appear in the text box of the GetWindowText user interface. If you move the mouse over different text elements, the text in the field is changed. Use this option to preview and get the text. The smaller text field at the bottom of the user interface displays some technical information, such as: B. the position of the mouse and the class ID of the window.