The
difference between the touchscreen on tablet

to a desktop computer running Windows 10/11!

On the desktop PC there is also the possibility to control the PC with a conventional mouse and keyboard 

In addition, when a number of actions are performed that require exceptional accuracy, a mouse can not be dispensed with. As with the touch input, it can be turned off in such cases. There are no explicit disable tools in Windows 10, but you can use the usual Device Manager.

See:

Disable touch screen under Windows 11, 10 and 8.1

?

The Windows 10/11 Touch Keyboard is an application that you can use to draw or type your handwriting on devices that use the touch screen called TabTip.exe. Data can be entered via the touch keyboard. For example, you can enter the password for the account if you suspect that spyware can read the keys that you click on a regular keyboard. In addition, the TabTip application has some useful features that are not found on the regular keyboard, which can be useful when writing text or comments in an article.

See also: 

(Image-1) The touch screen app in Windows-10!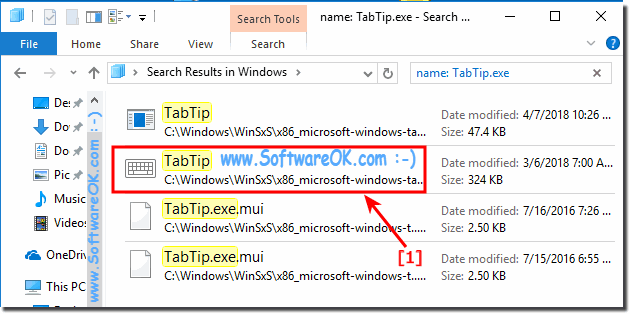 These devices include smartphones and tablets running Windows. But on the latest Windows operating systems for desktops, the TabTip application works well too, and it's also very convenient. You can use the mouse to enter characters on this keyboard.