If Safely remove drives, hardware or eject media is missing in the MS Windows 11 OS taskbar, you should not panic! 



PS: I made the pictures more compact so that you don't have to scroll a lot!  


 

Content:



1.) Safely remove the activation of the drives in the Windows taskbar!

1. Open the Windows 11 taskbar settings (right click)

2. Click on Text / Option "taskbar corner overflow"

3. Simply activate "Safely remove hardware and eject media" / the Windows Explorer symbol

4. Now you can use the Windows 11 Safely remove the drives from the taskbar   




(Image-1) Safely remove drives in Windows 11 taskbar is back!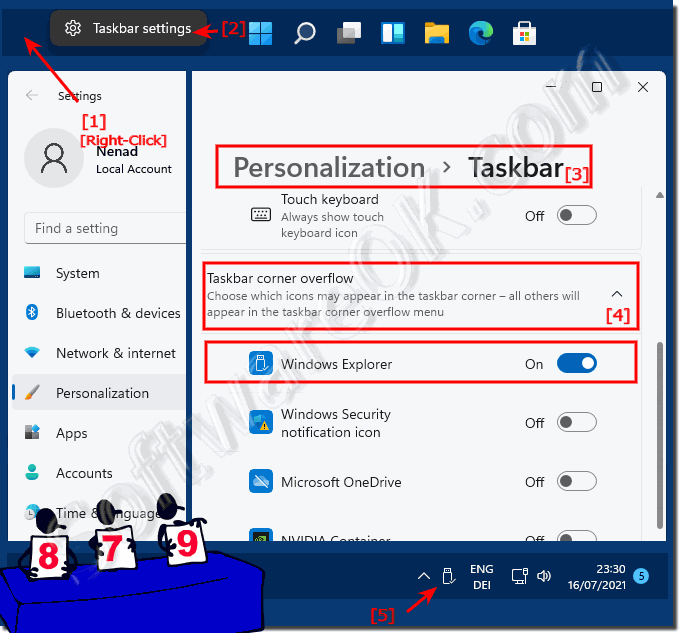 2.) ... External tools to safely remove data carriers and drives!
The tool ►► 
OpenCloseDriveEject
 is comfortable and has other useful functions! Here in the example with zoom factor in the taskbar menu. Simply click the icon in the notification area of ​​the Windows taskbar and eject drive, or Safely Remove.
(
... see Image-5
)
(Image-5) Open, Close, Drive, Eject DVD, USB, CD, BlueRay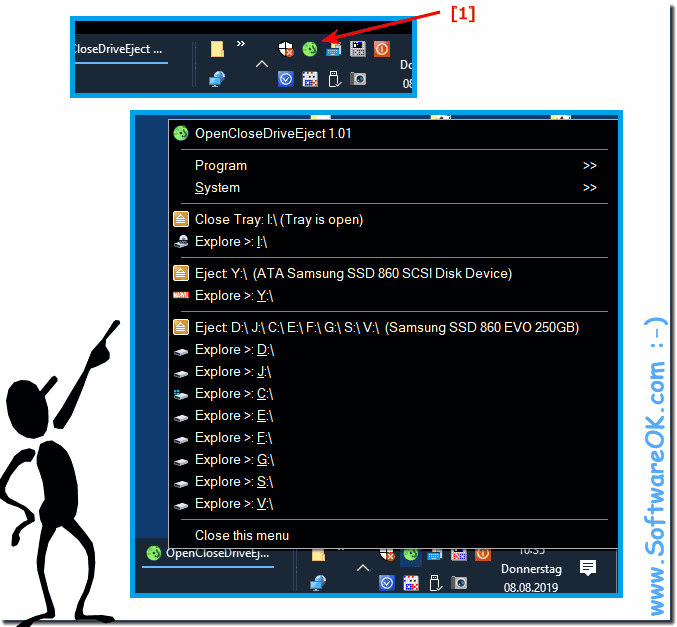 3.) Is Safe Removing Hardware on Windows 11 Important? 
This is because before you can disconnect a device from your computer, you must first prepare Windows for the change using this feature. In this way, Windows ensures that all data has been saved to the device and that the device has been removed from its queue. If you remove the device without using the Safely Remove Hardware feature, you risk corrupting your files and losing your data.
Causes:
It is not at all uncommon for your virus scanner to decide to examine things on the external hard drive for a short time, and then it quickly happens that something goes wrong with the access to the data carrier or the assignment is completely lost.
Extreme case:
I've had incidents where the entire file system wasn't recognized and you could only fix it with "chkdsk" if you don't do the process and hastily format the hard drive or something like that all the data is gone.
FAQ 74: Updated on: 26 August 2023 06:56