With the quick start of Microsoft's Windows 11, the operating system starts faster, activation and deactivation is always possible! 
1.) Activating the quick start on Windows 11/10!
1. Start as always, the Windows 11 Control Panel

2. Press F3 and enter the text "energy"  

3. Click  " Power Options"

3. Then click on the text  "Change what the power button do" 


4. Go to "change settings that are currently unavailable"

5. And activate / deactivate the quick start under Windows 11

(... see Image-1 Point 1 to 7)


 

Note:

 

If you don't see an option for hibernation, it has been turned off at some point. Many

energy optimization apps

 and disk 

cleaners

may turn off hibernation to save space. At the same time, this means that Windows 11 cannot be started quickly!

 

 

(Image-1) Activate / deactivate the quick start of Windows 11!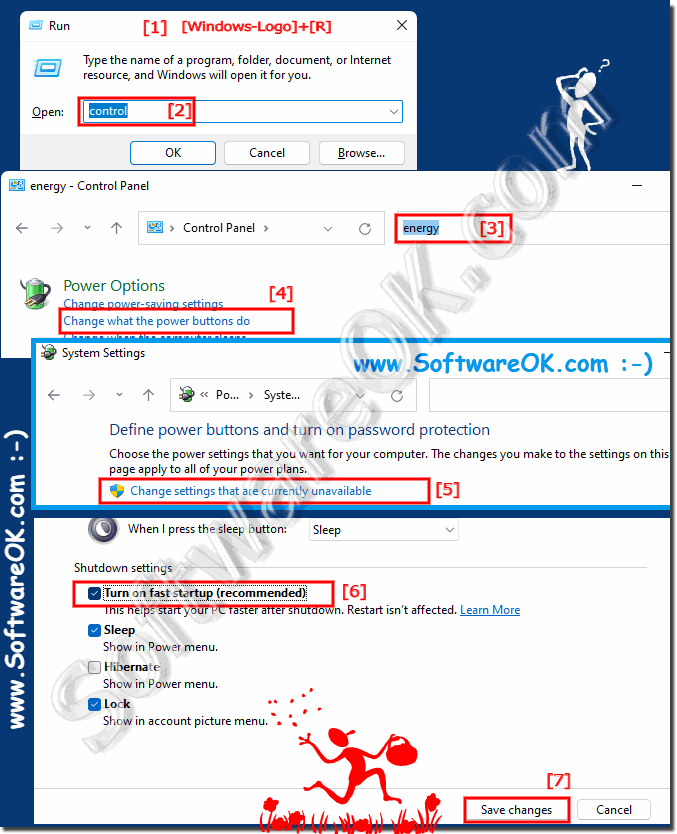 2.) Is it better with activated quick start under Windows! 

Wenn man einen schnellen PC hat und ausreichend Platz auf der Festplatte kann man es bedenkenlos aktivieren, und das System startet auch schneller, denn es wird eben ein RAM / Arbeitsspeicher Speicherabbild auf der Festplatte gespeichert. Aus diesem Grund benötigt man auch in der Regel 6 GB Platz für die hiberfil.sys!




Here you can see it on my 16 GB RAM computer 6,837,346,304 bytes that is 6.4 GB in Q-Dir!
(... see Image-2 Point 1)

Who needs the space? 

►  Deactivate or activate the hybrid hibernation via the command line!

If it does not work?

If it is because the hibernation has been deactivated or is not supported by the system, all drivers must be installed correctly and all PC hardware must support the hibernation!




(Image-2) The quick start of Windows 11 also takes space on the C Drive!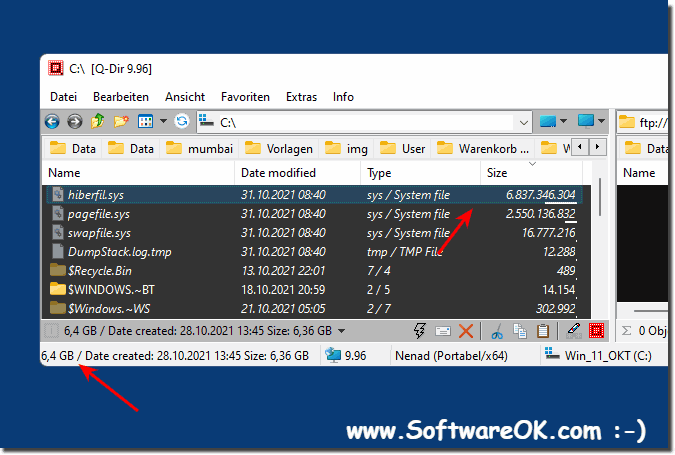 3.) What can I expect from the quick start of Windows 11/10?
Starting is faster, depending on the device, the system starts in 1 to 3 seconds, but with very old PCs without SSD it can be 10 or more seconds! However, it is not an advantage with a classic Windows restart even under Windows 11, when restarting the operating system is shut down completely and all drivers and programs are restarted! 
Restarting takes time and it is not loaded from the hiberfil.sys, in short , there are advantages when
Shutting Down
and starting up and not when
Restarting
! 
(
... see Image-3 Point 1 to 3
)
(Image-3) Quick start advantage in Windows 11 not when restarting via Restart!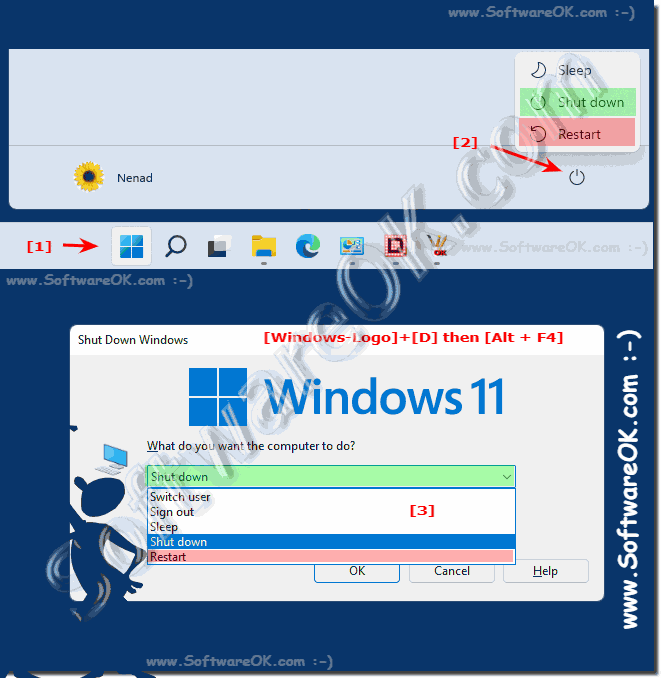 FAQ 68: Updated on: 26 August 2023 06:45