Every now and then you want to know which version of MS Windows 11 you have installed, this is as always, no problem!
1.) Finding out the Windows 11 version!
1. Use the Run dialog keyboard shortcut Windows + R

2. And the command winver

(... see Image-1 Point 1 to 3)

PS: A 32-bit (x86 / x32) version is no longer available for Windows 11. When upgrading from Windows 10 32-bit to Windows 11, a complete reinstallation must be made.




(Image-1) The installed Version of MS Windows 11 OS!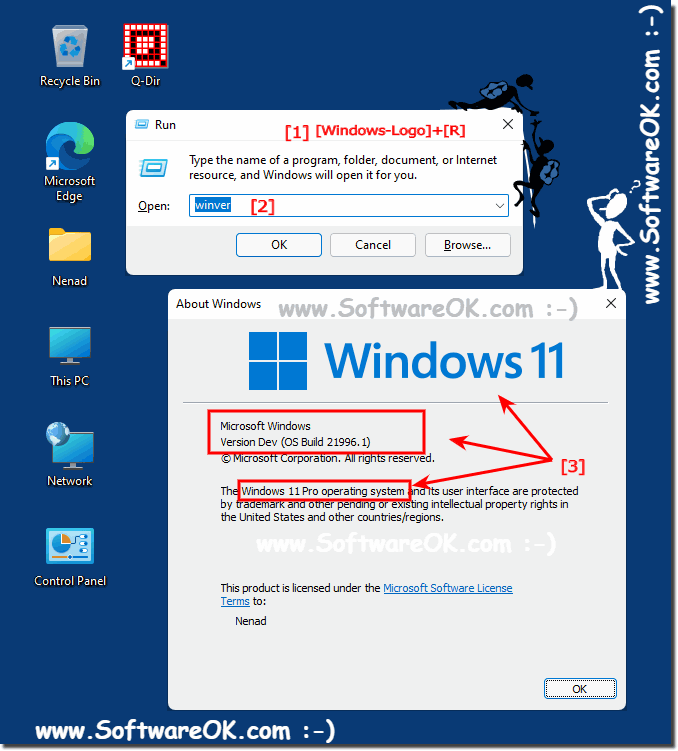 2.) Which versions will there be of Windows 11?



The following were available for the first trial version of Microsoft Windows 11

 

 


Windows 10 Home

Windows 11 Pro

Windows 11 Pro Education

Windows 11 Pro for Workstations

Windows 11 Enterprise

Windows 11 Education

Windows 11 IoT Enterprise







3.) Further possibilities and options for the Windows 11 version number! 
As with the popular MS Windows 10, the new Windows 11 also has different solutions to find out which version is installed. The Windows 11 version number is not the most common thing people look for in Windows 11. For this reason, people tend to forget where to find out the version number.


FAQ 24: Updated on: 26 August 2023 06:33