Currently the trial period extension is under Windows 10 not required, but you can continue to use the
slmgr -rearm

even with Windows 10!

The command

slmgr -rearm

is actually provided, even if the hardware has been not replaced on the PC to enable reactivation with a new product key (Key). Thus, you have an additional three times, new 30 days for the new activation.

For example with a new Windows-10 product key.

See also: || Product Key in Windows 10 || change the Admin User in Windows 10 || Disable Password in Windows 10 ||



(Image-1) slmgr -rearm extend the trial period!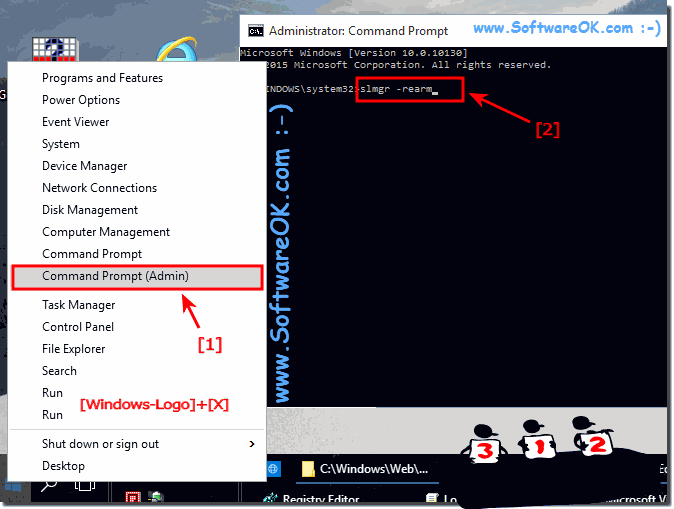 FAQ 75: Updated on: July 1th 2015 21:52