If you want that the folder / folders are automatically expanded under Windows 10 in the navigation pane of the Explorer, change the folder options of the navigation area!


Please start the Windows 10 Folder-Options from the Windows 10 Run Dialog by entering the command control folders, and select the check box:

Automatically expand to current folder

! (... see Image-1 Arrow 1 to 5)




(Image-1) Windows-10 Auto expand folders in MS-Explorer!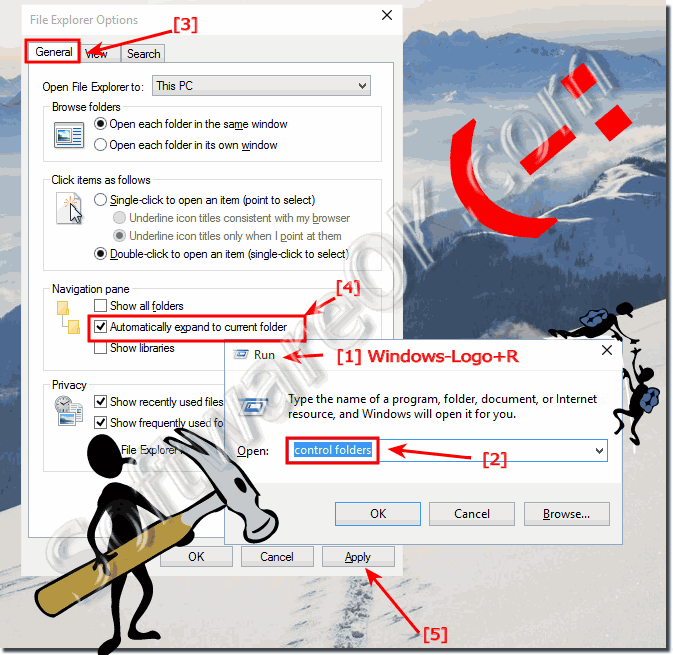 FAQ 65: Updated on: June 18th 2015 21:05