The solution in windows 10 to Stop your laptop from going to sleep or shut down when closed the laptop or notebook! (For Windows 10, 8.1 and Windows-7)


Please start the Power-Options in Windows 10 and change the settings for your laptop.

Open Control-Panel in Windows-10 and click Power Options or start the Power-Options via Run-Dialog Windows-Logo+R and the command 

control.exe /name Microsoft.PowerOptions



Please click or tap the text Choose what closing the lid does and switch the option to  

Do nothing


(... see Image-1 Arrow 1 to 3)

Optional use the direct command control.exe /name Microsoft.PowerOptions /page pageGlobalSettings

See also: Hibernation settings windows 10 || Adjust screen brightness on Window-10 tablet PC via Mobility Center!




(Image-1) Laptop don't sleep when closed in windows 10!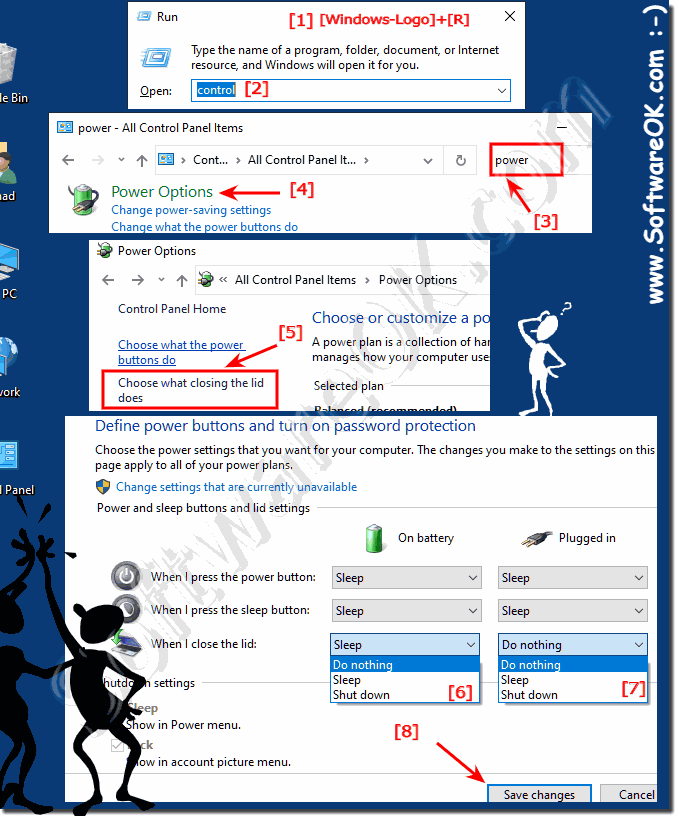 One of the most common problems with laptops is running out of battery power before you're finished using your computer. Battery Status in Windows 10 Mobility Center shows you how much charge is left in your battery and offers a quick way to change power plans so that your battery lasts longer.

FAQ 47: Updated on: September 21th 2016 17:23