Yes, WinPing can also be used in the home network, even if, for example, the connection is made via the Fritz-Box or Speed-Port!



Example connection test to google.de with Fritz-Box as router! 
( ... see Image-1 )



PS:

Please use 

... always the latest version of WinPing! 

 With the ping test, it does not matter whether you are in the company network or directly connected to the Internet. In order to detect possible network errors or problems you can use the tool 

TraceRouteOK

, with this all nodes are tested when the connection is established!





(Image-1) Use WinPing in your home network!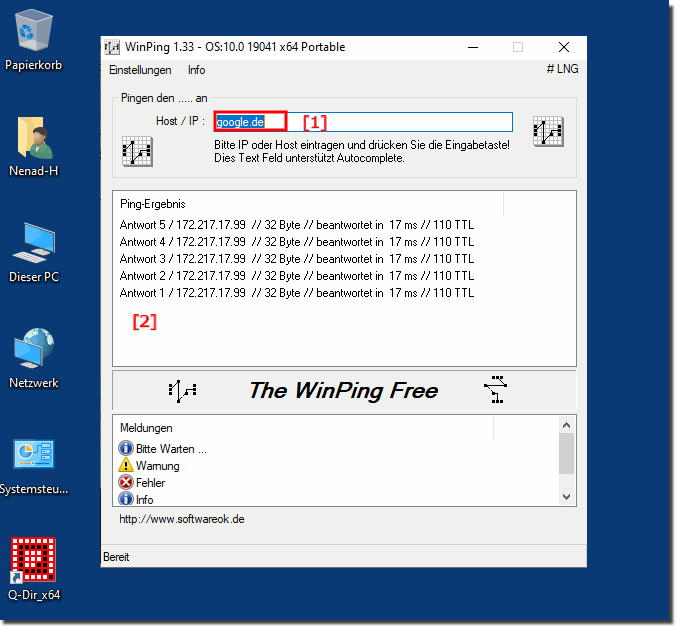 FAQ 2: Updated on: 28 July 2021 04:55