The Windows registry editor (regedt32.exe) can be started in different ways.


With all Windows operating systems, shortcut Windows logo + R and the command regedit ! 

See also: ►►  Starting other registry editors




(Image-1) Open the registry editor in Windows!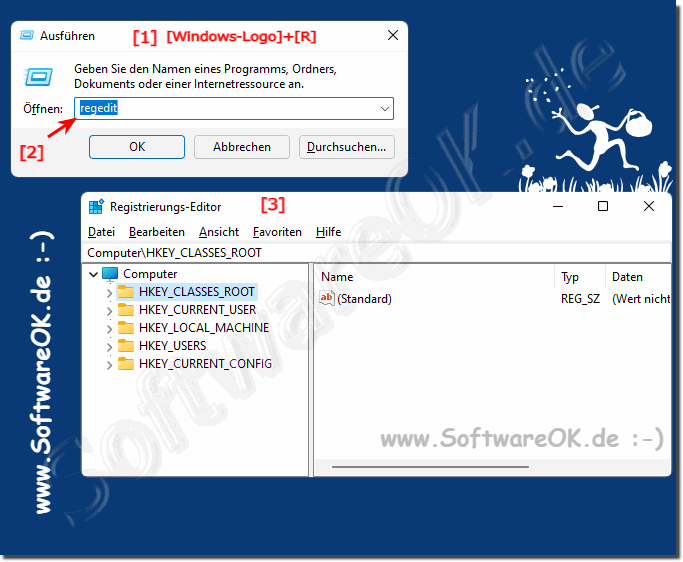 for Windows-XP Windows Server 2000/2003/2005/2008 enter "Start" > "Run" and "regedit". (Figure-1) or via the Explorer directory "/ Windows / System32 C" the "regedt32.exe" start for Vista and Windows 7 "Start" > "Program Search" type and "regedit". (Image-2) (Image-1)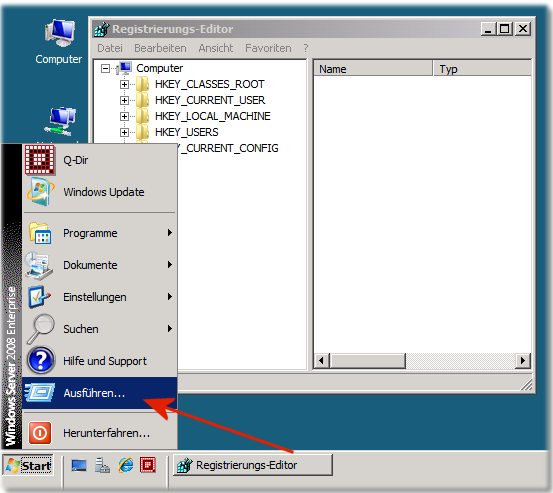 Image-2 desktop

Warning:
Incorrectly editing the registry can cause serious computer damage. Before making any changes to the registry, you should back up all important computer data.

All information on the system configuration is centrally accessible in Windows via the registry. This simplifies the administration of a computer or network, but an incorrect entry in the registry can lead to the failure of the operating system.
FAQ 49: Updated on: 4 September 2023 10:14