Of course!

For Windows XP with the C:\Windows\System32\accwiz.exe is simple!
Useful Info on: support.microsoft.com/kb/810565/en-us
For Windows 10, 8.1, Seven and Server 2016/2012: 

Windows + R and command:

 

control /name Microsoft.Display

   
 
:::OR::::

1a) with right-click on the "Desktop" > "Properties" then "Settings"
:::OR::::
1b) "START" > "Settings" > "Control Panel" "Display"

2) Tab "Settings" > "Advanced"

3) Tab "General" > "DPI-Settings"

See also:
►... change or set Windows 7 default font settings to bold, italic!
►... change font size and font type for programs in Windows 8.1/8!
►... problems with fonts on Windows 8.1 how to reset font to default!




1a)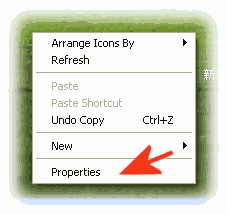 1b)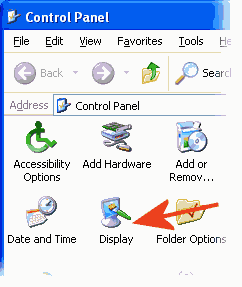 2) Tab "Properties" > "Advanced"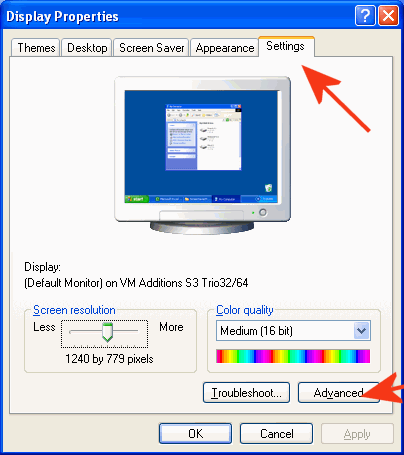 3) Tab "General" > "DPI-Settings"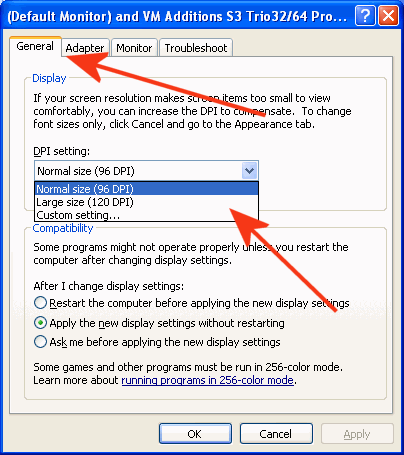 Info:
If your screen resolution makes screen items too small to view comfortably, you can increase the DPI to compensate. To change font sizes only, click Cancel and go to the Appearance tab..
Some programs might not operate properly unless you restart the computer after changing display settings.
After I change display settings restart the PC
FAQ 3: Updated on: September 15th 2017 00:33