It´s very simple to start the file manager Q-Dir with your favorite settings, to open favorite folders in Quad-Explorer Views!




Starting with a favorite setting is very popular for the Q-Dir users, so that all four File Explorer lists views and other settings will be saved as a Desktop *.qdr configuration file then, for example directly start the folder combination from the Windows Desktop, no matter if it is Windows 10 Server 2016/2012 and older Windows Microsoft operating systems (PS: MS-DOS-Not)!

Content:


See also: ► manage or delete the favorites ► start with a favorite setting ► favorites and Quick links

1.) For installed Q-Dir
Open the Favorite-Folder combination in Q-Dir in this Example

4 x This PC

on Windows 10 and then click on the menu File ►Save Current State at Desktop Item and use this item to start Q-Dir.

Note: You can have several favorites settings on the desktop and use them to start Q-Dir.

See also ► change the favorites folder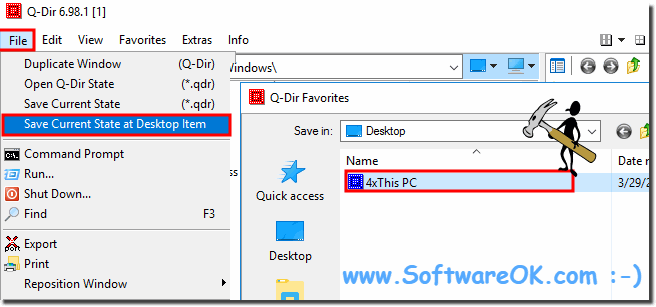 2.) For portable Q-Dir without register *.qdr
Please create a bat file! For example 4xC.bat and start Q-Dir via 4xC.bat! (... see Image-2 Arrow-1 and 2)!



(Image-2) Start Portable Q-Dir with a favorit setting!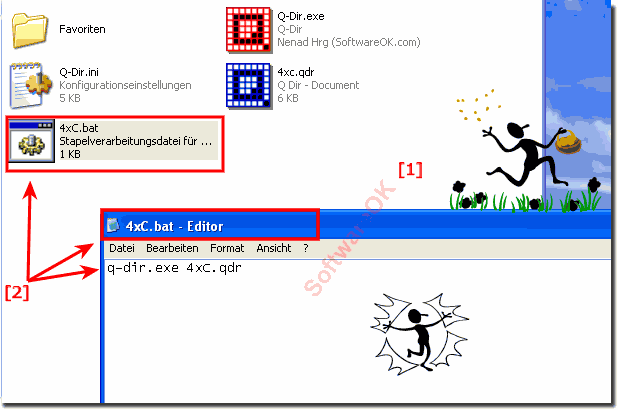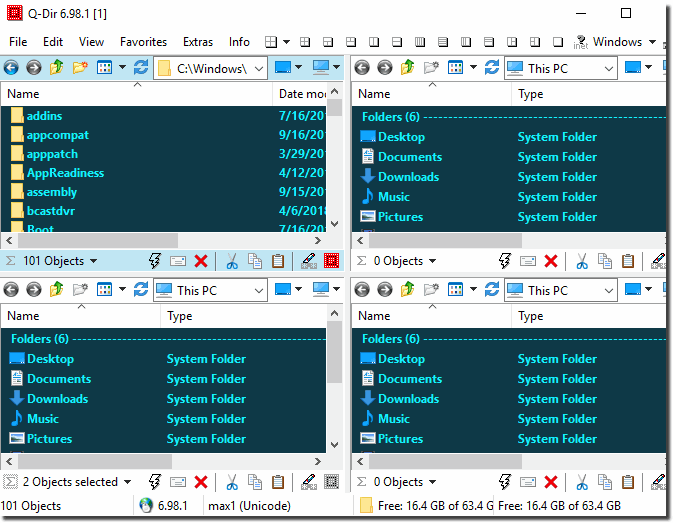 FAQ 4: Updated on: 5 August 2019 19:31