If you want to use the magnifying glass as a working tool so that the mouse and keyboard have full function and you can work normally during magnification on the screen.


This must however be activated, via the OneLoupe to-tray symbol. This is very handy if you use for example the screen magnifier in the full screen mode, the screen magnifier works in the so-called working mode. (... see Image-1)




(Image-1) The screen magnifier in Working Mode!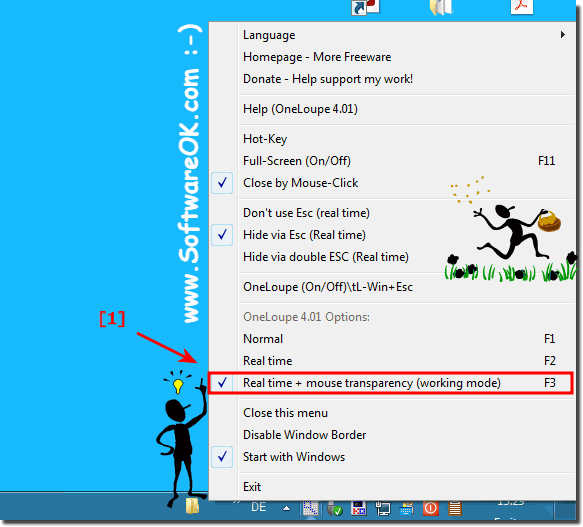 The magnifying glass as a working tool is suitable for: Windows 10, Windows 8.1, Windows 7, Windows Vista and XP

FAQ 4: Updated on: 3 April 2018 18:58