The solution is very easy to export or import favorites e.g. bookmarks from Chrome eg to use it for a guest account!


Please run, eg start the Chrome browser, press the key combination [CTRL]+[SHIFT]+[O]

Then simply klick Organize and

export bookmarks to HTML file

.

At the new computer, or in an another user account, repeat steps and import the bookmarks via the option

import bookmarks from the HTML file

.  

(... see Image-1 Point 1 to 7)

That´s it!

If you use the favorites on an another PC, you can export the bookmarks to an USB flash drive for storing and for export e.g. import of Chrome bookmarks.



(Image-1) Export and import favorites e.g. bookmarks in Google Chrome!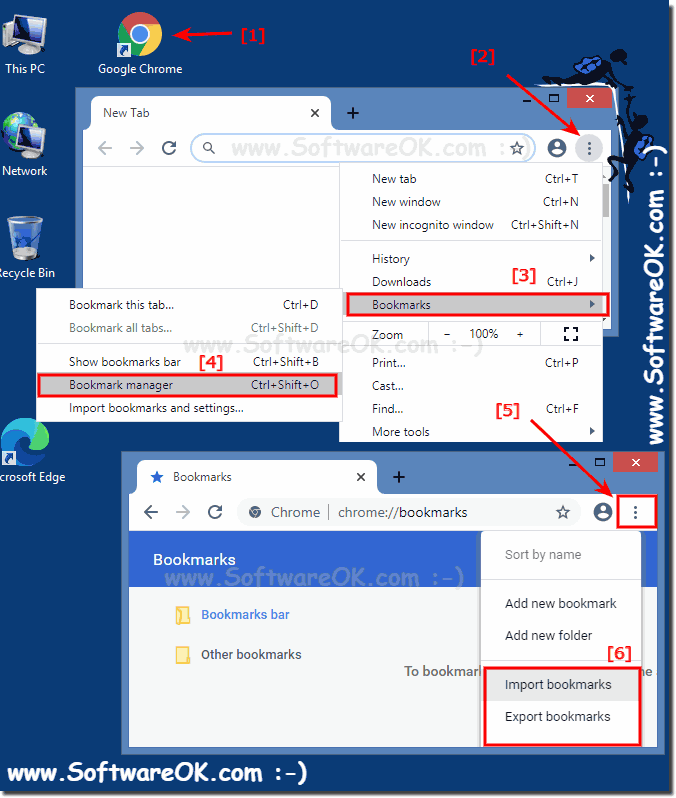 FAQ 10: Updated on: 23 July 2020 10:28