Tracert is a MS-Windows network utility that displays the route of the data packets they have taken over the IP network.


This is because when you request data from the Internet (page views, downloads, mobile app calls, etc.), the data is not transferred directly between your PC and the data source (server). The data will be forwarded from different servers (computers) until you arrive at your PC.

These are so-called nodes. And the program tracert.exe is able to show these nodes, or the route, so you can see how many computers have traveled their data.

If one of them is monitored by the NSA or the Federal Intelligence Service, their data is also monitored :-)!

There are also very useful freeware programs such as TraceRouteOK that make this (trace route) even better. But for home use, the Microsoft's own tracert.exe!

Here is an example with tracert.exe to display the data route to bing.com!



(Image-1) Tracert.exe on Windows to bing.com!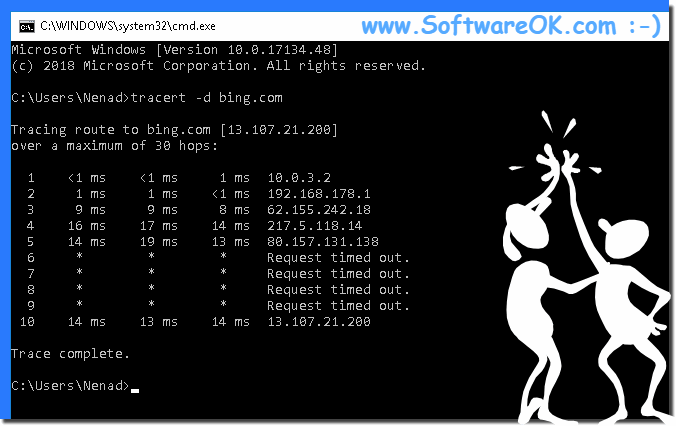 FAQ 32: Updated on: 8 June 2018 07:11