A presentation program is a software program that helps create a slideshow that is about a topic.


Presentation programs can be used in companies, private homes, schools, ... to present a topic or for teaching. Often times the presenter uses a projector to project the slideshow onto the screen for everyone to see. The following is an example of Microsoft PowerPoint, a commonly used program that creates presentations.

( ... see Image-1 )


After creating the presentation, a person or group presents the presentation to other people. Presentations are shown on a slide at a time to explain the topic and then move to the next slide until all of them are shown. For example, in a business presentation, an employee might go through slides that illustrate how well the company is doing!




(Image-1) Presentation program?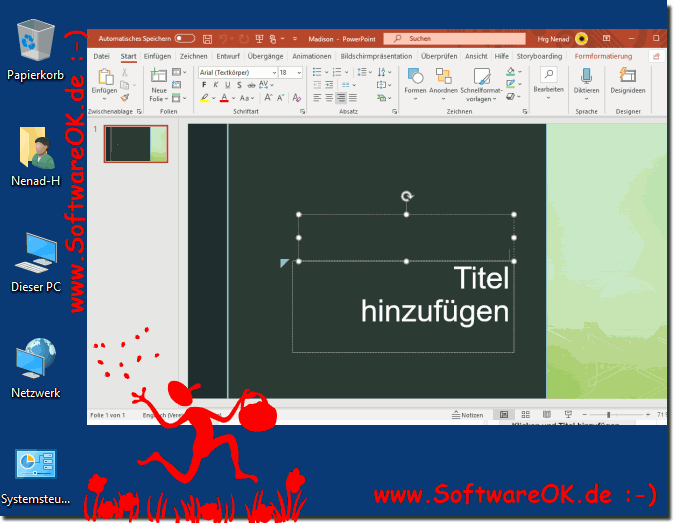 FAQ 230: Updated on: 26 September 2021 14:39