The address bar is a far-reaching word and is mostly used in connection with Internet browsers, File Explorer!
The term address bar mostly refers to the text field in a web browser (Google Chrome, Firefox, IE, Edge, ...) that identifies the user's location on the web and allows him to access various websites, but so is the address bar as a location bar that shows the current folder path in a file explorer!
Different designations:
address line, address bar, address bar, location bar, navigation bars, ....
Contents:
1.) The address bar / address line in Google Chrome!
Most of the time the address bar also has the navigation buttons forwards and backwards, bookmarks, ..... here in the example on Google Chrome,
PS: You have to say that in the new Chrome this is very pleasant and soft due to the curves!
(Image-1) The address bar in a Internet-Browser!


2.) The address bar / address line in Quad Explorer for Windows!
The address bar with directory structure (
... see Image-2
)
(Image-2) Address bar with directory tree in the file manager!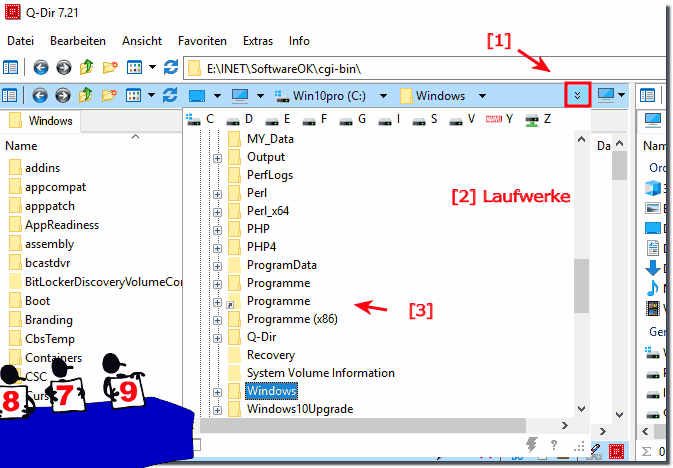 3.) The address line in Windows File Explorer!
The address line in Microsoft Windows Explorer!
(Image-3) Address bar or address bar in MS Explorer!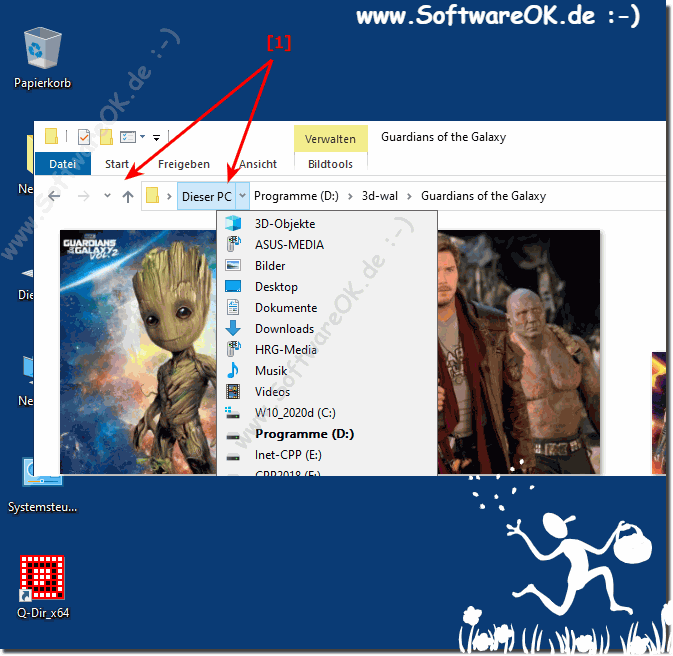 FAQ 175: Updated on: 30 September 2020 17:29