Please activate desktop in the foreground at click feature, and it does not matter whether it is Windows 10 or Windows 8.1 or Windows 7 it works!


Please open DesktopOK and activate it: 

via ▼ Main-Menu ▼ Tools ▼ Desktop to foreground at



☀

 Disable mouse wheel on desktop

Please always use 

... the latest version of DesktopOK

!

(Image-1) Bring Desktop to the foreground at click on Windows-10!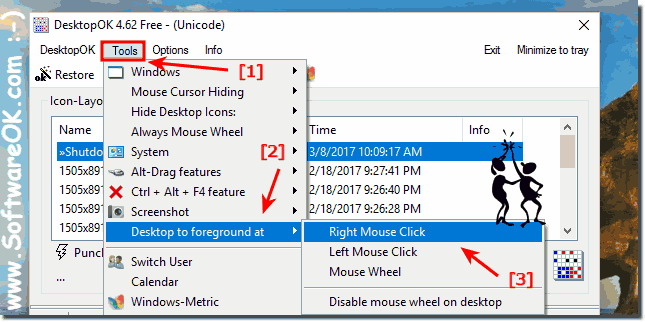 FAQ 24: Updated on: March 9th 2017 08:10