At first glance, Windows 10 and Windows Server 2016 look similar, as does Windows 11 and Server 2022!


Microsoft offers desktop and server versions of Windows, but they each have different applications. Windows 10 and Windows 11 excel in daily use, while Windows Server manages many computers, files, RAM, virtual computers, services, ...

If you compare a clean Windows 10 installation and Windows Server 2016, as well as Windows 11 and Server 2022, you could easily confuse the two at first. You can see the same desktop and start menu. Since both are Windows NT systems, you can run the same software, applications, ... You can also use the Windows Server as a normal desktop computer!

However, the Windows Server 2022, 2019, ... licenses / product keys are more expensive and have additional server functions that are not required on the desktop PC, which can be installed or activated on the respective MS Windows server via the Server Manager as required can!   




(Image-1) Many additional services and functions on MS Windows Server!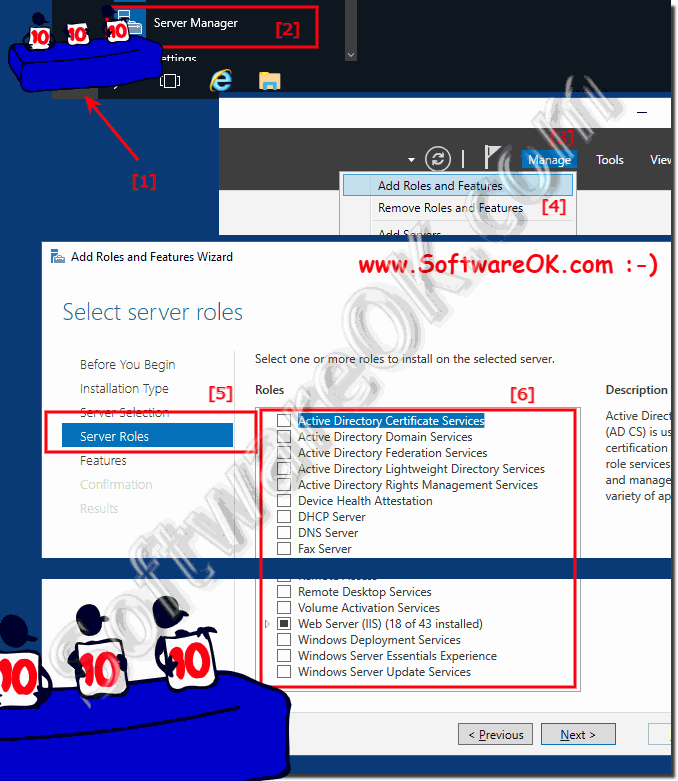 FAQ 159: Updated on: 13 September 2021 10:47