The solution is simple to use horizontal scrolling with always mouse wheel!


From Version 3.81: Always Mouse Wheel does forward the horizontal scrolling windows message from the mouse wheel.  

If you do not have a mouse with the function for horizontal scrolling under Windows:

While holding down the SHIFT key, horizontal scrolling with mouse wheel.

Please activate this option!


► # Options ► left right scroll with shift key


(... see Image-1)

Please use always ... the latest version of always mouse wheel on Windows!



(Image-1) Horizontal scrolling with always mouse wheel, how to?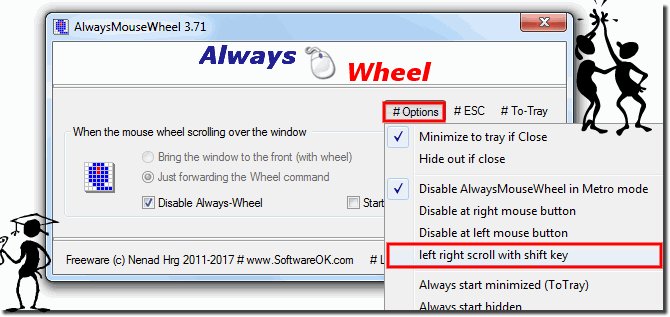 FAQ 4: Updated on: August 31th 2017 19:39