Somewhat different than with desktop programs, you can also run and start as Admin programs in the Windows 10 Start menu!
Content / Solution / Tip:
1.) Run via Start Admin Solution 1!
Just
click
on the program (here in the example of the Quad-Explorer ) on the right, or stay on the touch screen for 2 seconds until the menu opens.
Then just click on "More" and "Run as administrator"


(Image-1) From Windows 10 Start, Run as Admin first solution!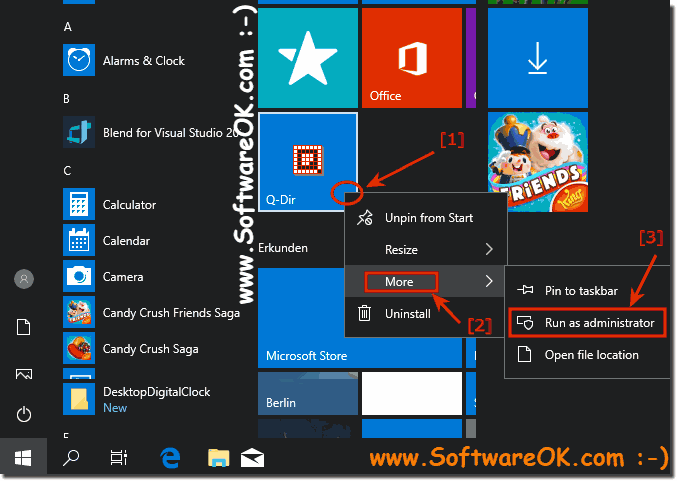 2.) admin run solution 2 key combination!

As above only with a simple left-click, or use enter plus the key combination  CTRL + Shift.




(Image-2) Run as Admin from Windows 10 Start-Menu second solution!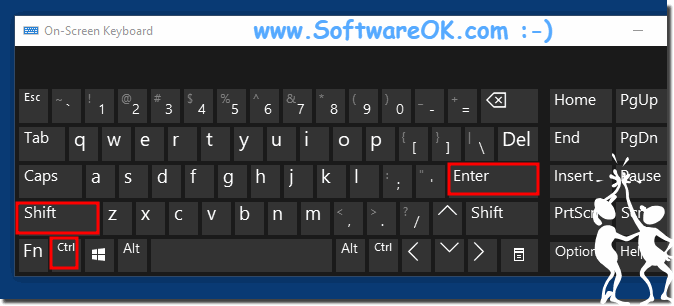 It does not matter if it's a Windows desktop, tablet, Surface Pro / Go, or even a server operating system.
As Admin over Windows Start was tested on all MS OS and successfully verified .