Many users are used to the classic Windows Defender and would like to get it back and use it on Windows 10!
Security threats are one of the main concerns of today.
Because of this, Microsoft has been trying to build Windows 10 to be the most secure version of Windows ever.
Therefore, do not look for a guide to restoring from Classic Windows Defender in Windows 10 to Creators Update for easy recovery.
If you
want to use
the old version of this integrated security tool, there is no solution.

Tip ►►  Creating a security center link on the Windows 10 desktop !
Simply put something like that is not possible, you have to fall back on third party software if you do not like it! 
(Picture-1) Convert classic Windows Defender under Windows 10!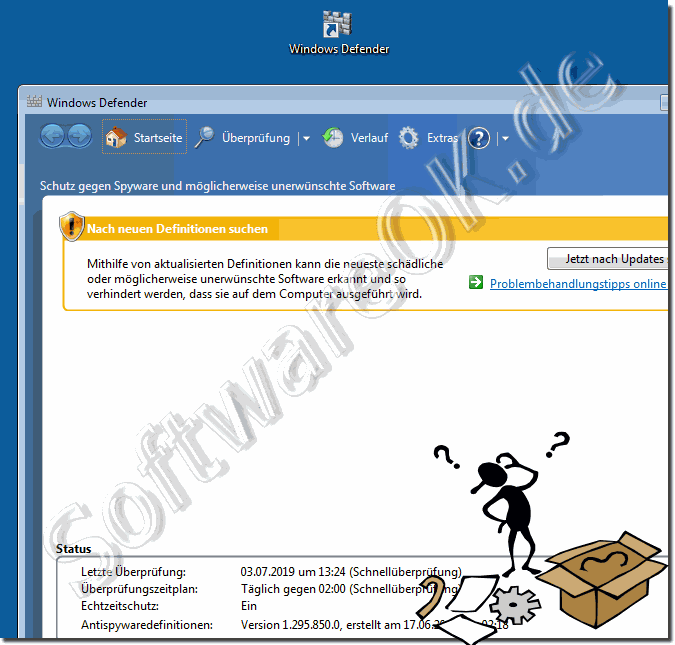 Windows
Defender-controlled folder access
blocks apps from writing to files in protected folders.
If an app tries to make changes to these files and the app is blacklisted by the feature, you will receive a notification about the attempt. You can also add the apps as you can add additional folder paths to the protected folders that you want to grant access to these folders.