When the OneDrive.exe error message "Invalid Image" comes, which is not uncommon after an update of the MS Windows  11 or 10:
1.) The error message OneDrive.exe - Invalid image on Windows 11/10!
C:\Windows\SYSTEM32\loadperf.dll is either not intended for running on Windows, or contains an error.
Reinstall the program with the original installation media, or contact the system administrator or software vendor for assistance.
Error status 0xc0000020.



(Image-1) OneDrive.exe - Invalid image!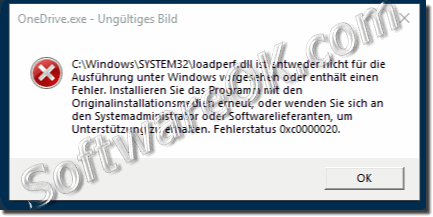 2.) The problem solution with invalid image OneDrive.exe on Windows 11/10!

Simply open the MS Store and reinstall OneDrive, then it works well with the OneDrive, except MS Store is disabled.

►► Disable he Windows Store in Windows 8.1 / 10, can you do that?  



(Picture-2) Reinstall OneDrive under Windows 10!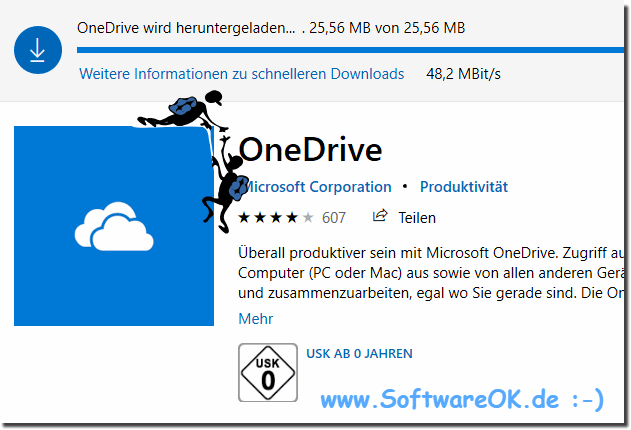 Info:

Microsoft's cloud service OneDrive is firmly integrated in Windows 10. However, you can completely uninstall the service from the system, including icons from the taskbar and start menu. We show you how to remove OneDrive from Windows 10. To uninstall OneDrive in Windows 10, you must first end the associated process and then uninstall the service.